A little about Mindfulness
Mindfulness and meditation are highly effective ways of being in the present. Our minds tend to brood about the future or the past. If seen in a larger perspective, all emotional problems are caused by the mind focusing excessively on some aspects of life, thus, missing out on acquiring a holistic perspective. For example, when angry, our focus is on how we are wronged, when worried, it is on how the future may turn out. Mindfulness allows you to relax mentally and experience the present fully, thereby training the mind to take one moment at a time. It heals our mind and body internally and helps us find true inner peace.
Explore Mindfulness and Meditation with Us
We conduct several mindfulness programs and workshops for individuals as well as for organizations. Click here to read more about our mindfulness programs for individuals.
We offer simple yet effective, research based, customizable sessions on mindfulness and wellness for corporates. Visit this page to know more.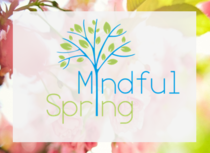 We also have a separate space, dedicated entirely to Mindfulness, called Mindful Spring. It is designed to be a one-stop space for more mindfulness resources, practices, articles, tips and updates about all our programs. Visit Mindful Spring now.