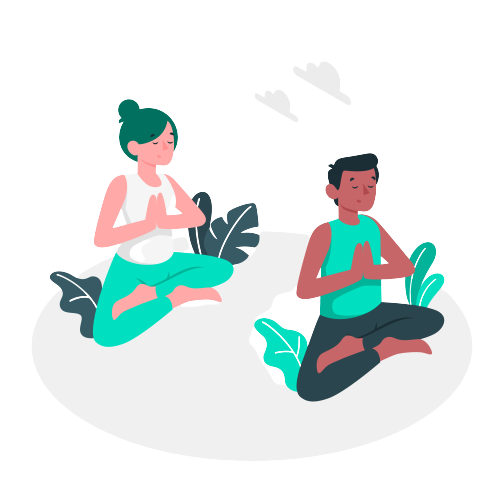 Online Meditation Course:
8 Weeks

Mindfulness Meditation
A comprehensive course designed to help you work with difficult thoughts, emotions and unhealthy relationships all the while moving towards more joyfulness and happiness.

Join this course if you're ready to make mindfulness meditation a part of your life.
Welcome To The Online 8 Week Mindfulness Meditation Course
Take this eight-week experiential journey of self-awareness, insights, and personal breakthroughs with a small group of like-minded people. Start living life in a genuine, simple, and authentic way and express yourself fully.
The main objective of the mindfulness meditation course is to empower participants with tools that create awareness of thoughts, emotions, body sensations, situations, and help them to navigate the difficult mental stories and emotions that seem overwhelming, all the while providing a framework of living a life of meaning and presence.
Most of our unhappiness is because of the way we perceive life, rather than the way life really is. creating a deeper and more realistic perspective can be life changing. Mindfulness is a beautiful practice that has been around for many years, that allows us to create acceptance, compassion and live confidently and genuinely as we naturally are.
While the 8-week mindfulness meditation course is taken as a group, it has been created so that it aligns to your individual journey. This is possible as the fundamentals of awareness, well-being and the skills to manage thoughts and emotions apply to all human beings.
8 Week Mindfulness Meditation Course Details
Introduction to Mindfulness Workshop – 7th January 2024
8 Week Course – 21st January to 3rd March 2024
Once a week for 9 weeks Every Sunday, 10:30 AM to 12:30 PM (IST)
Live Online Classes (Recordings Of Webinars Available for Those who Can't Attend it Live)
+
Weekly theory videos, Support
content videos, informal practices and online reading material.
Register For The Upcoming 8 week Mindfulness Meditation Course
INR 11,500/-
(inclusive of 18% GST)
OR
185 USD per person

INR 8,500/-
(inclusive of 18% GST)
OR
137 USD per person

If you're living outside India, reach out to us and we'll share our Paypal details with you for registration.
Contact Details: +91 9833985538 Monday to Saturday between 9 AM and 7 PM or info@innerspacetherapy.in.
If you wish to do any of the courses and are unable to pay the fees, please get in touch with us. We will try our best to accommodate you. As we deeply wish for more people to learn this practice.
What Our Past Participants Say about Their Experience In The 8 Week Online Meditation Course
These 8 weeks have been life altering . Something within has shifted. My knowledge of my self and the world around has expanded. I am more calm and centered and this course has been much more than I expected it to be. Thank you Sadia and team, you really have impacted my life deeply.
The experience has been inspiring. I have been skeptical of meditation and spirituality all my life. But mindfulness is something beyond that. It is simultaneously wonderful yet ordinarily reachable. It makes you love yourself.
As a resistant person who tried this class with an open mind, this has shifted my approach and perception. This is all thanks to Sadia and her practical and compassionate approach to everyone. I am leaving with abundant knowledge and I want to learn more. This class has changed my life. You have to experience it to understand it.
In the world of thinkers, this is a course that beautifully integrated the science and the actual practice of mindfulness. It has taught me to feel "okay" rather than just thinking it.
'Slow is fast' made complete experiential sense in these 8 weeks, despite knowing it as information since long ."Just being " got even deeper along with compassion for self and others. A different sense of energy and felt empowerment. Shall miss the group energy.
The overall experience of this 8 week mindfulness has helped me grow and connect well with myself. I think having it for 8 weeks helps you to go deep in mindfulness and overall awareness is far more stronger. I am happy and working more on insight.
Key Features Of The 8 Week Mindfulness Course
Study at your own pace & time
Why an 8 Weeks Meditation Course?
Neuroscience research has shown that 8 weeks of mindfulness and meditation practice can change the neurological wiring of the brain and body in healthy ways.
8 weeks of meditation practice is known to change the structure and function of the brain, and ultimately the body. A number of studies have been done that highlight the benefits of mindfulness. Here is an article by the Harvard Gazette that highlights some of the important studies on the effects of mindfulness and their findings.
Details Of The 8 Week Online Meditation Course
Here are the core elements of the course:
Self Study is a crucial part of this course. Each week videos relevant to the week's content are provided. These are prerecorded, short, and easy-to-watch videos. These videos create clarity about the mindfulness and wisdom concepts covered in the week. It is important to watch these videos in order to follow the course, as content is systematically built upon over eight weeks.
Meditation practice is a fundamental pillar of the course. While the mindfulness videos help understand the concepts, the practice creates real internal shifts. Each week, guided meditation practices as well as simple mindfulness application practices are provided which are to be practiced regularly during the week.
Live Webinars are held weekly with the facilitator. The purpose of these is to discuss the important learnings from the week, discuss challenges, share personal insights, and meditate together as a group. Being an active part of this webinar will help you apply the course learnings to your life. Recordings of this webinar remain available for a week in case, you miss a webinar.
Weekly Content Focus over 8 Weeks
Week 1
Mindfulness Basics
This week establishes the basics of mindfulness, examining our existing way of life and understanding the reasons why we suffer.
Week 2
5 Pillars of Mindfulness
This week covers the 5 pillars of mindfulness. We learn how to bring our attention to the present and change the habit patterns of the mind.
Week 3
Mindfulness of Thoughts
This week helps bring awareness to thoughts and mental stories, their impact on our life and learning to be a witness.
Week 4
Awareness of the Body
This week focuses on the importance of bringing awareness to the body, our senses, and highlights its role in managing feelings.
Week 5
Mindfulness of Emotions
In this week we bring awareness to our emotional life and learn ways and practices to support our feelings and manage difficult emotions.
Week 6
Equanimity
In this week we focus on a very fundamental concept of non-reactivity or equanimity and learn how it can change the way we think of and experience life.
Week 7
Compassion
This is the week where we actively learn how crucial self-compassion and compassion for others is for our wellbeing and we learn to practice it.
Week 8
Self-Enquiry
This week is a culmination of all our learnings in the previous weeks. We use these learning to understand ourselves on a deeper level.
FAQs on 8 Week Mindfulness Meditation Course
Sadia Saeed is the Founder and Chief Psychologist of Inner Space.

In her 23 years of practice as a Clinical Psychologist she has extensively worked with various individuals and organizations helping incorporate mindfulness practices in order to aid emotional resilience, personal growth and mental health. Her expertise is in blending the Eastern and Western approaches- integrating the study of Buddhist Suttas and yogic practices with Neuroscience, Evolutionary Psychology and principles of Somatic Healing to present Mindfulness and Meditation in a way that is applicable to challenges of the present day.
Therapist & Mindfulness Trainer
Sadia Saeed is a clinical psychologist, somatic therapist and a mindfulness meditation trainer with over 23 years of experience.
A Tedx Speaker
As a speaker at a Tedx conference, she spoke on how mindfulness of emotions can help stay calm even in the midst of emotional overwhelm and chaos.
An Author
She has written a book for teens and tweens which a guide to understanding and starting meditation and awareness practices early in life.
Our Other Mindfulness Meditation Programs
The Advanced Courses are a colection of modules designed to further deepen the journey of personal growth and wellbeing that has started in the 8-Week Mindfulness Meditation Course. These modules provide opportunities to learn and deepen wisdom practices.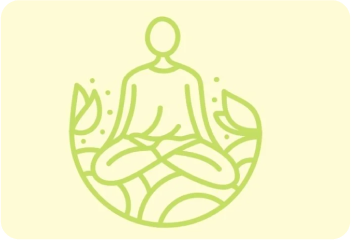 Mindfulness Meditation Retreats are a great way to turn inwards through silence and contemplation practices. They present you with the opportunity to not only learn but to also deepen your meditation practice. We facilitate online as well as offline retreats.
Become part of a community interested in self-awareness, mindfulness, meditation and wisdom practices. Share your journey, learn from others, meditate together and be supported in your wellness journey by like-minded people.
Watch Sample Teaching Videos From the Online Meditation Course
Learn More About Mindfulness Meditation Through Our Writings
Metta: The Practice Of Compassion
The 13th of November this year is being celebrated as World Kindness Day. I have been fortunate to be a part of the discussions for the events planned on this day. This video of a mindfulness and compassion practice embedded below is my contribution to the event. I find mindfulness and kindness inseparable as concepts. One of the core pillars that supports the practice of mindfulness is compassion which is the highest form of kindness.
The Benefits of Mindfulness
Mindfulness helps you connect with a direct experience in the here and now. Research shows that benefits of mindfulness involve healing stress, addiction, pain, anxiety and several other afflictions. It opens people towards being receptive to self compassion, joy, love, positivity and can nurture the brain to be stronger and healthier.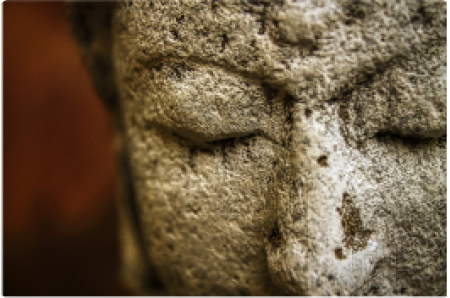 The Neuroscience Behind Mindfulness
Mindfulness as a practice for well-being and as a way of connecting to one's true nature has not really been at the mercy of science. It is a practice that has in many ways been taught across eastern philosophical traditions for thousands of years.