The decision to get married can be daunting and stressful for you and your partner.
We can offer you the support you need to lead a fulfilling and happy married life through our Online Premarital Counseling Services.
Online Premarital Counseling:
Building A Strong Foundation For Your Marriage
Premarital Counseling is a process that can help you and your partner strengthen your relationship prior to getting married.
We at Inner Space understand that the foundation of a great marriage lies in how the partners interact, understand, and support each other. Therefore, we conduct our therapy online in joint and individual Counseling sessions. This will help you explore your partner's and your expectations from marriage and the relationship.
Our trained counselors help you identify any current or possible areas of conflict and will work collaboratively with you to resolve them.
Some Difficulties Faced by Couples Preparing For Marriage
Communication
Issues
Poor communication may be indicated by difficulties expressing your needs, handling conflicts, and pronounced differences in your communication styles. When you experience problems in this area, you may feel distant from your partner and as though they are unable to understand you.
Difficulty Managing
Conflicts
Being in a relationship where there are differences of opinion is normal and healthy. However, having frequent arguments that are critical and abusive, or going completely silent after arguments and leaving issues unresolved, can seriously harm a relationship.
Differing Goals and Expectations
This entails approaching or having a different perspective from your partner on certain aspects of life. Conflicts may arise in the future if there are differing values, beliefs, expectations, and goals regarding marriage, careers, domestic duties, finances, and ambitions.
Past Relationship
Trauma
Carrying certain trauma from previous relationships, such as the death of the ex-partner, infidelity, betrayal, or abandonment, could negatively impact your current relationship. Sometimes, there can be insecurity or feelings of mistrust from their last relationship. This can cause distress and difficulty in developing a warm, safe relationship with your partner.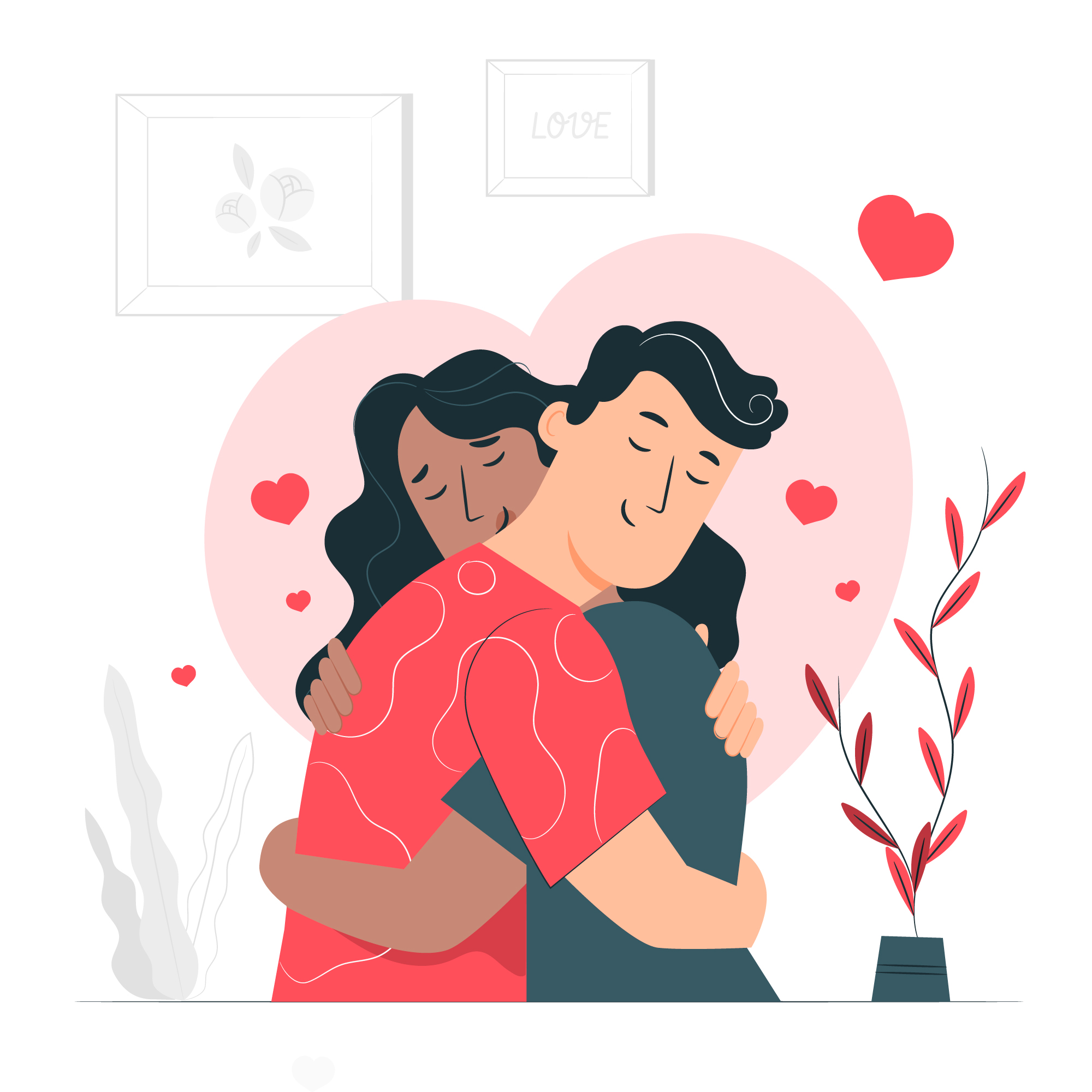 Concerns About
Intimacy and Sexuality
This entails finding it difficult to express your sexual preferences, needs, and intimacy-related boundaries. Traumatic sexual experiences in the past can make it difficult to be intimate with your current partner. Conflicts can arise as a result of difficulty expressing and conversing about intimacy.
How Does Online Premarital Counseling Work?
Online Premarital counseling is conducted over the clients' preferred online medium, such as video conferencing services, or phone call. Irrespective of the medium, Premarital counseling therapists ensure your safety and privacy while you use these services.
Easy access to more therapists and services
Ensured safety, confidentiality, and quality of services
Contact Us For Online Couples Counseling
Online Premarital Counseling can be a great opportunity for you to work towards creating a supportive, healthy, and loving relationship.

We are here for you.
Benefits Of Opting For Premarital Counseling
Our trained premarital counselors help you resolve conflicts using healthy communication, and by addressing each other's needs and emotions to create a stronger bond between partners.
Premarital counseling can help you and your partner identify and work on your differences in family histories, managing conflict, intimacy, and emotions by preventing them from becoming potential points of conflict.
Premarital therapy can help you plan a shared vision for your relationship and minimize potential disagreements. We use Psychometric tests and assessments to look into various aspects of the relationship to improve the services we provide.
Understanding and learning more about your partner can help you appreciate and value each other and your relationship.
How We Can Help You Find The Right Counselor
Like finding a perfect partner, the search for the right counselor can be a tedious task.
Our therapists at Inner Space have a Postgraduate Degree in Clinical or Counseling Psychology. They are qualified to help you and your partner identify any differences or areas of conflict. By using explorative and compassion-centered strategies, we work towards building more connection and understanding between partners.
At Inner Space, our process begins with understanding your difficulty briefly and matching you with the therapist on the basis of the challenges or concerns that they can help you with. So, a couple with relationship difficulties will be matched with a therapist who is trained in this area. 
How To Book An Online Premarital Counseling Session
With Inner Space
"What Our Clients Say About Our Online Counseling Services"
"This is the place where I found my peace. There was a time when I was in a bad space, with depression & anxiety. I really thought there was no way round until I started attending my sessions here at Inner Space counseling with Geetali ma'am. I am now at a point whereI can take care of myself. This place makes you truly independent." - M.B
"I've had the privilege of receiving therapy from Sadia (founder of Inner Space) for over five years, and the only words I can share are, simply, that I owe her my life." –R.C
"Through therapy, Shubhra has shown me a way to live in my body that I didn't know was possible. Shubhra taught me through somatic therapy or exercises on how to process trauma and reconnect to my body safely. I've learned how to monitor my nervous system to understand how I'm feeling and then consciously calm myself using love and care instead of negative coping mechanisms. She is patient and compassionate while being proactive and constructively challenging when she needs to be. She creates a safe space while engaging in the therapy, comes highly recommended and anyone would be blessed or lucky to work with her." - Rachel
I started consulting with Firdaus when I was in a very broken state of mind due to various reasons. In Firdaus, I not only found a compassionate ear but also practical strategies to help me deal with my anxiety driven behaviours and coping mechanisms. I've been given the tools to understand the things I need to work on in myself before I expect to see any real change in life. This has been an invaluable insight to me and one that I cannot thank her enough for. She's a very capable therapist and I've become a much more aware person thanks to her -A.I
"His technique is to guide us to see the picture and the road ahead, on our own, rather than impose his views. He is a good, patient counselor."
FAQs for Online Counseling and Therapy
Want to know more about premarital counseling from a Mental Health Professional?

'Ask a Therapist' is a platform where you can ask Your questions related to Mental Health, Mindfulness & Emotional Well-Being to our team of qualified Therapists