Introduction to
Mindfulness Meditation

Workshop
An Opportunity to be Introduced to the Basic Premise of Mindfulness and Meditation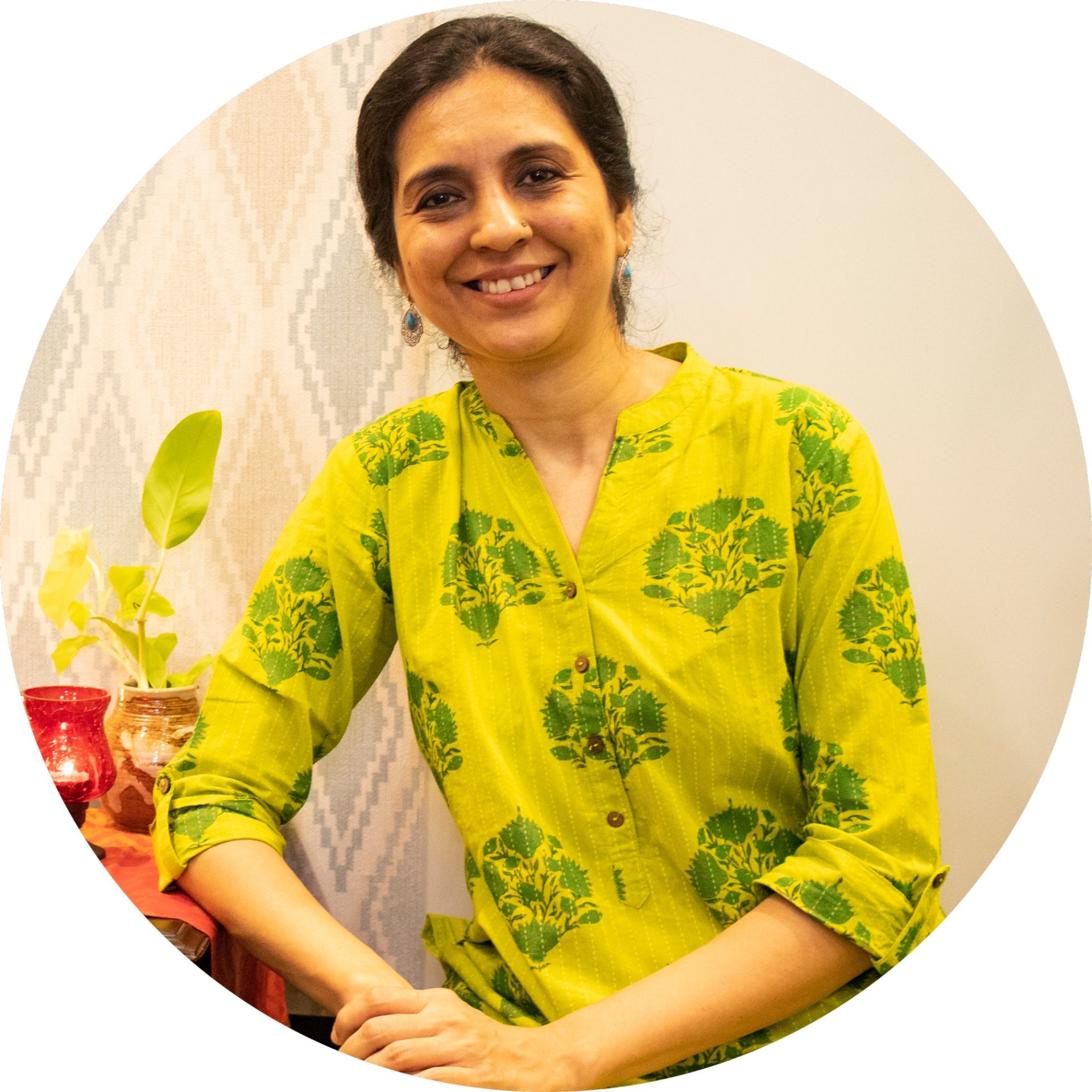 Free Mindfulness Workshop
By Sadia Saeed - Founder, Chief Psychologist
and Mindfulness Trainer
"I became so much more calm. I realised that my anger subsided. My family realised I was much less angry. I also realised that I could actually reduce my heartrate by ten fifteen points by just simply relaxing. These were really wonderful benefits I was getting."
Who Can Benefit from Mindfulness Meditation
Mindfulness Meditation is a practice that is beneficial for every human being. It is essentially a practice of turning inwards and making friends with oneself-with one's mind, body, thoughts and emotions. It is a very beneficial practice whether you are looking for inner support while facing a challenge in life or are simply interested in deepening your wisdom and well-being.
If you are going through any of the difficulties mentioned below, you will definitely find the practice of mindfulness meditation of great benefit.
Perks Of Attending
A Mindfulness Workshop
Get to know your Mindfulness Trainer
Have an Interactive Session
Experience live Guided Meditations
Be part of our Mindfulness Community
What You Will Learn In This Mindfulness Workshop
Basic concepts of Mindfulness and Meditation
The Introduction to Mindfulness Workshop will orient you to the basic concepts of mindfulness, why it is so relevant for us today, the fundamental importance of self-awareness, the need for meditation and how mindfulness meditation can open up a path to a life of wisdom and well-being.
How to Meditate Or Restart Your Practice
You will learn how to bring mindfulness practices into your life. You will also learn how to meditate. Your questions about challenges, when and how long to meditate will be answered. You will also receive links to guided meditations in order to establish a regular meditation practice after the workshop.
About Our Mindfulness and Self-Awareness Courses
The Introduction to Mindfulness Meditation workshop is just the beginning. Self-awareness is a journey of several layers. You will learn about the next steps on your way to growth and well-being. You will get oriented to the upcoming 8 Week Mindfulness Meditation Course which is an immersive and deep experience of knowing yourself and learning to deal with your thoughts and emotions.
Here's What Previous Participants of
our Mindfulness Meditation Workshops Say
About The Facilitator-Sadia Saeed

In her 23 years of practice as a clinical psychologist she has extensively worked with various individuals and organizations helping them incorporate mindfulness and awareness practices in order to aid emotional resilience, personal growth and mental health. Her expertise is in blending the eastern and western approaches- integrating the study of Buddhist Suttas and yogic practices with neuroscience, evolutionary psychology and principles of somatic healing to present mindfulness in a way that is applicable to challenges of the present day.

Read more about Sadia
Sadia Saeed - Founder, Psychologist, Mindfulness Trainer
Experience Of Our Past Participants
"It was my first time ever attending a mindfulness workshop. I had a very good experience. The online sessions were very well organized. Sadia, the coach, is fantastic and her entire team is very cooperative. Highly recommended!" -AK
"I had struggled with anxiety and mental health issues for several months before I joined Sadia's course. Her explanation on what is going on inside our head and body helped me to approach my condition from a brand new perspective. Throughout the 8 weeks, I learned to look at things from a new angle and also to accept things much easier." -CW
"I attended the 8 week Mindfulness workshop. Helps you to gently unravel the layers within, and find answers to your multiple questions. Sadia's style has almost a lyrical quality, while she gently prods you to explore yourself. I enjoyed every interactive session as well as the practices she taught. Thankyou team Inner Space." -SB
"In our present times when stress and anxiety are rampant, the mindfulness course feels like an oasis in a desert. One is led through a series of simple regular practice into meditation and an increased awareness of one's inner and outer world. Supporting this practice are excellent videos which step by step lead you towards a quiet centre of peace within. Sadia's inspiring and compassionate presence is always there in the videos and especially in the weekly sessions shared by all with their queries and experiences." -RC
"Mindfulness meditation and living in the moment is much needed in today's times. Sadia and her entire team have introduced the concepts so simply and beautifully. Attending Sadia's sessions bring a lot of peace to me and I do hope to make this a way of living. This half day retreat on self Conpassion gets me closer to the subject and has brought in a lot of calm and joy. Thanks a ton Sadia, Salil, Sakshi and the entire team at Inner space." -AJ
FAQs For Introduction To Mindfulness Workshop
-Start a journey of self-awareness. There is nothing more rewarding that learning to be a friend to yourself.
-Learn a way to live with less longing and more contentment.
-Find a way to relax while just being you, without needing too much from the world or people around.
-Learn a life-changing perspective and practice.