Our Child Counseling Services aim at providing your young ones with an environment where they can explore their difficulties through age-appropriate and holistic approaches.

We are here for you.
Online Child Counseling: Supporting Your Child's Well-being
Childhood is an important aspect in every individual's life. Often, the root of many difficulties one faces in their adult life, lies within their childhood. Therefore, intervening and working through concerns at a young age can help towards creating a more free and peaceful future.

Child counseling, as the name suggests, focuses on improving the mental well-being of the child who may be going through adjustment difficulties, having anxiety and depression symptoms, or troubles in school or home.

Therapy for Children can help them understand their challenges and create a safe space where they can share their emotions and concerns. This helps them to feel more happy and can support their well-being.
Some Challenges Faced By Children
Children often face some challenges that can impact their emotional and mental health. Here we have highlighted some of them: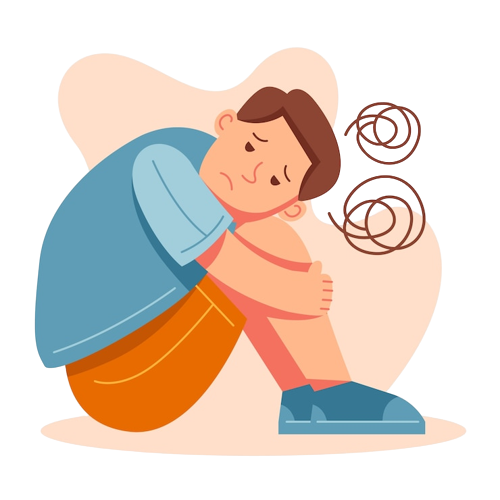 Anxiety & Stress
Children may be stressed or anxious due to a number of reasons. This could be due to difficulties in the family, school, academics, or other factors.
Depression
Depression can also occur in children. If the child is withdrawn, isolated, and shows a lack of interest in doing their usual activities, it could be an indication of depression.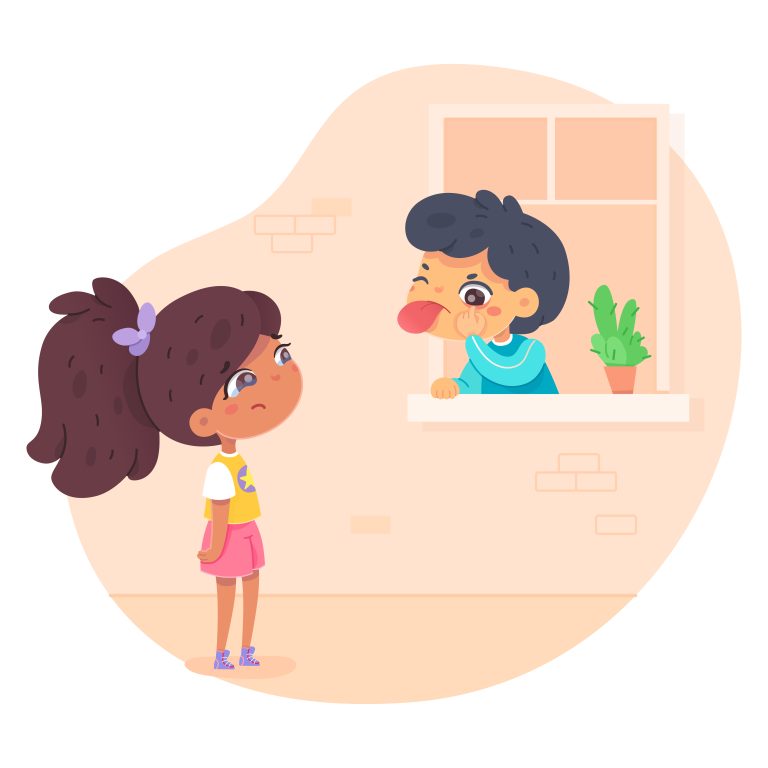 Behavioural Difficulties
Behavioural concerns entail anger, aggression, violent behaviour and misdemeanor, defiance, or any other difficulties that require attention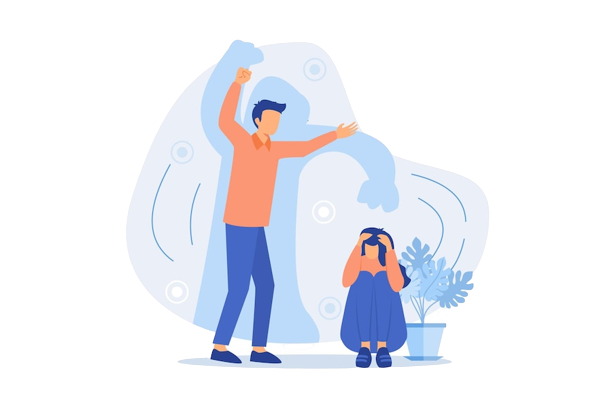 Trauma
Experiencing or witnessing a traumatic event, or parental abuse or neglect can hamper the mental health of a child.
Social Interactions
Having strained and difficult social relationships, like isolation, having difficulty making friends, bullying others, or being a bully, can affect the child's well-being.
Family Difficulties
Conflicts such as divorce, separation, remarriage or parents can be a challenging period for the child. 
How Does Online Child Counseling Work?
In Child Counseling, the therapist builds a relationship of trust with the child, which is essential. This allows the child to express themselves freely. This in turn helps them become aware and understand their inner self. 
At Inner Space, the child can interact with a Professional Counselor, in a safe space where they feel comfortable and understood, and making it easier for them to benefit from counseling. 
The therapist utilizes creative methods in delivering the intervention. Playing games, creating make-believe scenarios, colouring and storytelling are a few ways we build a friendly, fun, and safe environment for the child to explore their feelings and communicate with the counselor. 
Online Child Counseling is conducted over the your preferred online medium, such as video conferencing services, or phone call. Irrespective of the medium, therapists ensure your safety and privacy while you use these services.
Easy access to more therapists and services
Ensured safety, confidentiality, and quality of services
Contact Us For Online Child Counseling
Online Counseling for Children can be a great opportunity for your child to have a happy and peaceful childhood.

We are here for you.
Benefits Of Child Counseling

1. Enables Self Expression
The objective here is to help children fully express their needs, worries and anxieties.

Puppets, games, colors, make-believe play and story-telling sessions help us build rapport and understand the inner world of children and teens. This helps us understand important aspects about children and teens such as self-esteem, how loved they feel and how they relate to people around them.

2. It helps understand the roots of certain behavior
On the basis of the above, we identify the roots of the problem behaviors. In most cases, the roots lie in unfulfilled emotional needs.

This manifests in behaviors ranging from aggression to social isolation and depression, as children and teens do not often have enough resources at their disposal to understand how to deal with negative emotions. The family environment and parent-child relationships are also often conflicted, leading to further emotional pile up in the child.

Recognizing these underlying needs is a core step of child and adolescent counseling and helps a great deal in remedying behavioral difficulties.

3. Can Enable Behavioural Change
In this phase of therapy, we help children and adolescents satisfy their needs in productive ways. Enhancing self-esteem is almost always a core aim here, along with instilling feelings of emotional security. We also work on their social skills in order to help them deal better with their environment.

4. Helps the child learn helpful Coping Strategies
Therapy can help the child learn coping strategies to manage difficult, stressful situations. This can improve the child's ability to handle and respond to life's challenges.

5. Improve Communication Skills
One of the main aspects of therapy is sharing and talking about your issues. Similarly, Child Counseling can be a great outlet for children to talk about uncomfortable or difficult challenges they may be facing. Sharing and talking about feelings is not easy. But the practice of communicating about your concerns to a trusted, non-judgmental person like a therapist can enhance these skills.

Many children today face several stressors at home, school or with peers. At a time when their minds are growing and they are forming impressions of how the world is, it is very important to work on such stressors in order to prevent the formation of long-standing emotional and behavioral difficulties.
How We Can Help You Find The Right Counselor
For Child Counseling
Our therapists are all trained psychologists qualified in helping people work through their difficulties. We work with individuals across different populations. We use an eclectic range of psychotherapies from solution oriented to insight oriented to holistic meditative approaches, depending on the need and comfort of the clients.
How To Book An Online Child Counseling Session With Inner Space
"What Our Clients Say about Our Online Counseling Services"
"This is the place where I found my peace. There was a time when I was in a bad space, with depression & anxiety. I really thought there was no way round until I started attending my sessions here at Inner Space counseling with Geetali ma'am. I am now at a point whereI can take care of myself. This place makes you truly independent." - M.B
"I've had the privilege of receiving therapy from Sadia (founder of Inner Space) for over five years, and the only words I can share are, simply, that I owe her my life." –R.C
"Through therapy, Shubhra has shown me a way to live in my body that I didn't know was possible. Shubhra taught me through somatic therapy or exercises on how to process trauma and reconnect to my body safely. I've learned how to monitor my nervous system to understand how I'm feeling and then consciously calm myself using love and care instead of negative coping mechanisms. She is patient and compassionate while being proactive and constructively challenging when she needs to be. She creates a safe space while engaging in the therapy, comes highly recommended and anyone would be blessed or lucky to work with her." - Rachel
I started consulting with Firdaus when I was in a very broken state of mind due to various reasons. In Firdaus, I not only found a compassionate ear but also practical strategies to help me deal with my anxiety driven behaviours and coping mechanisms. I've been given the tools to understand the things I need to work on in myself before I expect to see any real change in life. This has been an invaluable insight to me and one that I cannot thank her enough for. She's a very capable therapist and I've become a much more aware person thanks to her -A.I
"His technique is to guide us to see the picture and the road ahead, on our own, rather than impose his views. He is a good, patient counselor."
Are You Worried About Your Child's Well-Being?
The emotional growth & mental health of your child are just as important as their physical health. Book an online counseling appointment with us now.
FAQs for Child Counseling and Therapy
Want to gain perspective from a Mental Health Professional on your issues?

'Ask a Therapist' is a platform where you can ask Your questions related to Mental Health, Mindfulness & Emotional Well-Being to our team of qualified Therapists