Mindfulness Meditation
Residential Retreat
An opportunity to contemplate and look within yourself
Highlights of the Mindfulness Meditation Residential Retreat
The Mindfulness Meditation Residential Retreat is designed for beginners as well as regular meditators. It is an opportunity to start as well as refresh your meditation and mindfulness practice. 
This retreat will help you to align with a mindful way of life that is fundamental to emotional resilience and joy. During the retreat, practicing in complete silence, free from distractions, you will become aware of deeper patterns and tendencies and learn to be kind and friendly towards your mind and body. 
The retreat space will also provide ample space for longer meditations, self reflection and getting answers to doubts and questions in one to one Q and A time with the facilitator.
This retreat is focused on helping you begin your regular meditation practice, quelling all your doubts and providing conviction to meditate regularly and deeply.
Mindfulness Meditation Residential Retreat Details
June 2024 | Two nights, three days | Weekend, Friday 8:00 am to Sunday 1:00 pm
Venue: Atma Darshan Center, Andheri, Mumbai
INR 11,000/- (plus 18% GST) per person
Seats: Up to 25 people
Anyone above the age of 18 and not under psychiatric treatment. (If you are under medication and still wish to do this retreat, please contact us before registering)
All included in the package. Only vegetarian food will be served during retreat. We have the provision of single rooms and twin sharing rooms during the retreat. Single rooms will be provided upon early registrations, on first cum first basis.
Register For The Upcoming Residential Retreat
Contact Details: +91 9833985538 Monday to Saturday between 9 AM and 7 PM or info@innerspacetherapy.in.
IF YOU WISH TO DO ANY OF THE COURSES AND ARE UNABLE TO PAY THE FEES, PLEASE GET IN TOUCH WITH US.  WE WILL TRY OUR BEST TO ACCOMMODATE YOU. AS WE DEEPLY WISH FOR MORE AND MORE PEOPLE TO LEARN THIS PRACTICE.
Benefits of the Mindfulness Meditation Residential Retreat
An opportunity to begin or restart your meditation practice
A chance to contemplate and look within yourself
A wonderful gadget-free break and silent time
A space to eat and walk mindfully and silently in the midst of quiet surroundings
An opportunity to have the supportive energy of a group of like-minded co-meditators going through the retreat with you.
What makes this Retreat special?
The facilitator is a trained psychologist and can help you work through any emotional difficulties that might arise.
Q and A time with the facilitator to clarify practice doubts. 
An opportunity to belong to a mindful community
A space to practice different meditations like Walking meditation, Breath Meditation & Body Scan Meditation
Sadia Saeed is the founder and chief psychologist of Inner Space. In her 23 years of practice as a clinical psychologist she has extensively worked with various individuals and organizations helping incorporate mindfulness practices in order to aid emotional resilience, personal growth and mental health. Her expertise is in blending the eastern and western approaches- integrating the study of Buddhist Suttas and yogic practices with neuroscience, evolutionary psychology and principles of somatic healing to present mindfulness and meditation in a way that is applicable to challenges of the present day.
Therapist & Mindfulness Trainer
Sadia Saeed is a clinical psychologist, somatic therapist and a mindfulness meditation trainer with over 23 years of experience.
A Tedx Speaker
As a speaker at a Tedx conference, she spoke on how mindfulness of emotions can help stay calm even in the midst of emotional overwhelm and chaos.
An Author
She has written a book for teens and tweens which a guide to understanding and starting meditation and awareness practices early in life.
"What People Say About The Retreat"
"The silent time helped a lot & also the meditation time, the food, the time to rest was all I wanted & I loved the place."
"Sadia explained theory & practice with such clarity. She made it accessible & relevant to my practice."
"I liked that theory was touched upon. It helped give context & a better understanding of why I need to learn this."
"It was perfect. The duration of the retreat was good to enable us to get a sense of the practice & not get overwhelmed. The context/structure was amazing."
"Being a beginner, this retreat allowed a much more immersive experience than any other medium could have possibly provided. These 2-3 days allowed a lot of time to just be, without becoming overwhelming. This might just be what I needed to start – a lifelong mindfulness practice."
"At times it is difficult to hear your inner self in daily routine and struggles. It holds true for an anxiety prone person like me. This retreat provides you an opportunity to be with yourself and work with your fears by disconnecting with outside world for two days."
Our Other Mindfulness Meditation Programs
The Advanced Courses are a colection of modules designed to further deepen the journey of personal growth and wellbeing that has started in the 8-Week Mindfulness Meditation Course. These modules provide opportunities to learn and deepen wisdom practices.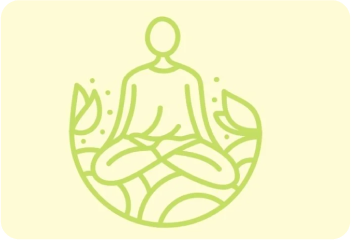 Mindfulness Meditation Retreats are a great way to turn inwards through silence and contemplation practices. They present you with the opportunity to not only learn but to also deepen your meditation practice. We facilitate online as well as offline retreats.
Become part of a community interested in self-awareness, mindfulness, meditation and wisdom practices. Share your journey, learn from others, meditate together and be supported in your wellness journey by like-minded people.
Watch Sample Teaching Videos From the Online Meditation Course
Metta: The Practice Of Compassion
The 13th of November this year is being celebrated as World Kindness Day. I have been fortunate to be a part of the discussions for the events planned on this day. This video of a mindfulness and compassion practice embedded below is my contribution to the event. I find mindfulness and kindness inseparable as concepts. One of the core pillars that supports the practice of mindfulness is compassion which is the highest form of kindness.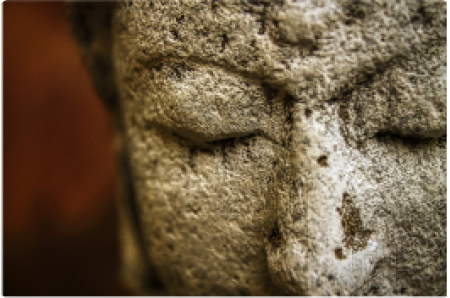 The Benefits of Mindfulness
Mindfulness helps you connect with a direct experience in the here and now. Research shows that benefits of mindfulness involve healing stress, addiction, pain, anxiety and several other afflictions. It opens people towards being receptive to self compassion, joy, love, positivity and can nurture the brain to be stronger and healthier.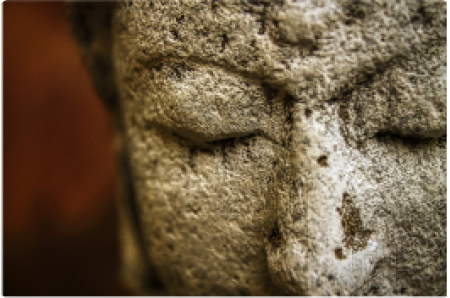 The Neuroscience Behind Mindfulness
Mindfulness as a practice for well-being and as a way of connecting to one's true nature has not really been at the mercy of science. It is a practice that has in many ways been taught across eastern philosophical traditions for thousands of years.