Online counseling is a great way to get the professional help of a therapist to work on your difficulties, even when you physically cannot be present for a one-on-one counseling session.
Issues That Can be Dealt With via Online Counseling
Online Counseling can address a range of emotional and interpersonal issues, just like regular psychotherapy. Some of them are enlisted here to help you:
 Therapy with adults: This involves individual online sessions and can focus on difficulties such as depression, anxiety, sex-related concerns, psychosomatic disorders, eating disorders, body image issues, obsessive thoughts, excessive thinking and any other emotional, behavioural or interpersonal concern that you may have.
Premarital Counseling: The focus area here is specific issues, questions and anxieties you may have regarding marriage and the changes it entails. Knowing oneself and one's partner better and having more aligned expectations can go a long way in setting the space for a loving relationship and reducing potential conflicts.
Therapy for Children:  Many children today face several stressors at home, school and with peers. Online counseling can help parents gain insight into the difficulties their child is facing and can equip them to work with the same. For a better idea, read our articles on parenting here. 
Do you feel a sense of lack or dissatisfaction in life?
Sadia shares a mindful way to deal with this feeling of emptiness.
Marriage Counseling: The focus here is to address emotional/behavioural difficulties that may come up in one individual or both partners as a result of being in a marital relationship. The therapist will work with both partners in individual sessions and be a facilitator of the resolution process.
Sex Counseling: The focus area here is working with sexual difficulties that are arising due to psychological reasons. Since people do not easily speak of their sexual issues, online sex therapy can be a great way of getting perspective on your problem and addressing it healthily.
Therapy for Adolescents/Teens:  Adolescents especially take to online therapy very well, due to their familiarity with using the internet to exchange thoughts and feelings. Adolescence also is an age of turmoil where some empathy and help can be very powerful in realigning them with their life's goals. The therapist may also involve parents in the discussion with the permission of the adolescent and can help allay parental anxieties that are at a peak during the child's teenage years.
Do you feel stuck in certain patterns?
Mindfulness Meditation facilitates well-being and insight!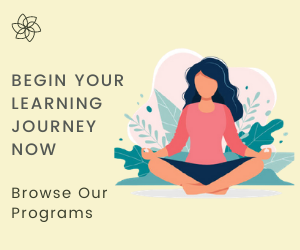 Guidelines to the Online Counseling Process
Call us at +91 9833985538 or write to us at info@innerspacetherapy.in, requesting an appointment.
You will soon receive an email from us outlining the sessions and fee structure and providing you the bank details.
You will need to wire the funds in advance through a banking transaction, depending on the number of sessions you wish to book.
Initially you may book only one consultation session, which will last upto an hour. During this session the therapist can obtain an overview of the area of concern and will then provide you with possible perspectives.
Both you and the therapist can then decide on the need for further sessions. During this session you can also assess your level of comfort with the therapist and how well the counseling is working for you.