Mindfulness Meditation Courses & Programs
Learn the life-changing concepts and practices of mindfulness meditation and compassion through our programs.
Understand how to manage repetitive thoughts and difficult emotions.
Be part of a like-minded and supportive community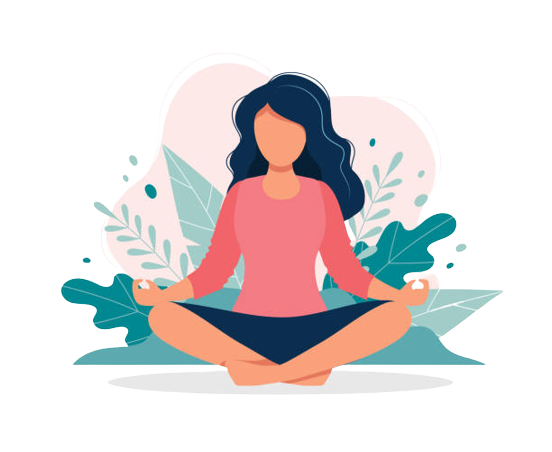 what are mindfulness programs?
Mindfulness involves getting the mind back to the present and paying attantion to Life that is unfolding right now- within us and around us. Our Mindfulness Programs and courses are designed to teach you the methods and practices involved in cultivating a deep, meaningful connection in your life. 
Mindfulness Meditation Courses
We have a wealth of offline and online mindfulness meditation courses especially created for you, keeping your mental health as the primary focus. We have courses for you whether you are a beginner, a meditation practitioner or looking to restart your practice. Our courses range from byte sized introductory programs to deep wellness and mental health journeys that span over a year.
As psychologists, we seek to translate deep traditional insights from eastern philosophy into secular wisdom by combining it with neuroscience and principles of psychotherapy. These course are designed to help you live with more awareness, wellness and compassion.
Free Mindfulness Programs & Courses
A Community for those interested in Self Awareness
Introduction to Mindfulness and the 8 week course
An Introductory Workshop to know more about Mindfulness and the 8 Week Mindfulness Meditation Course
Foundational Mindfulness Course
The 8 Week Mindfulness Meditation Course
Take this eight-week experiential journey of self-awareness, insights, and personal breakthroughs
The main objective of the course is to empower participants with tools that create awareness of thoughts, emotions, and situations and help them to navigate the difficult mental stories and emotions that seem overwhelming, all the while providing a framework of living a life of meaning and presence.
A Step-by-Step Self-Awareness Program Based on Mindfulness, Meditation, Psychotherapy and Indian Philosophy
The objective of this program is to help people move through a systematic, progressive path of emotional wellness, personal growth and spiritual progress. It is a self-awareness and personal transformation program that is based on a combination of Indian wisdom traditions and best practices in the field of psychotherapy. The entire program has a study time of 2 years and is offered one module at a time.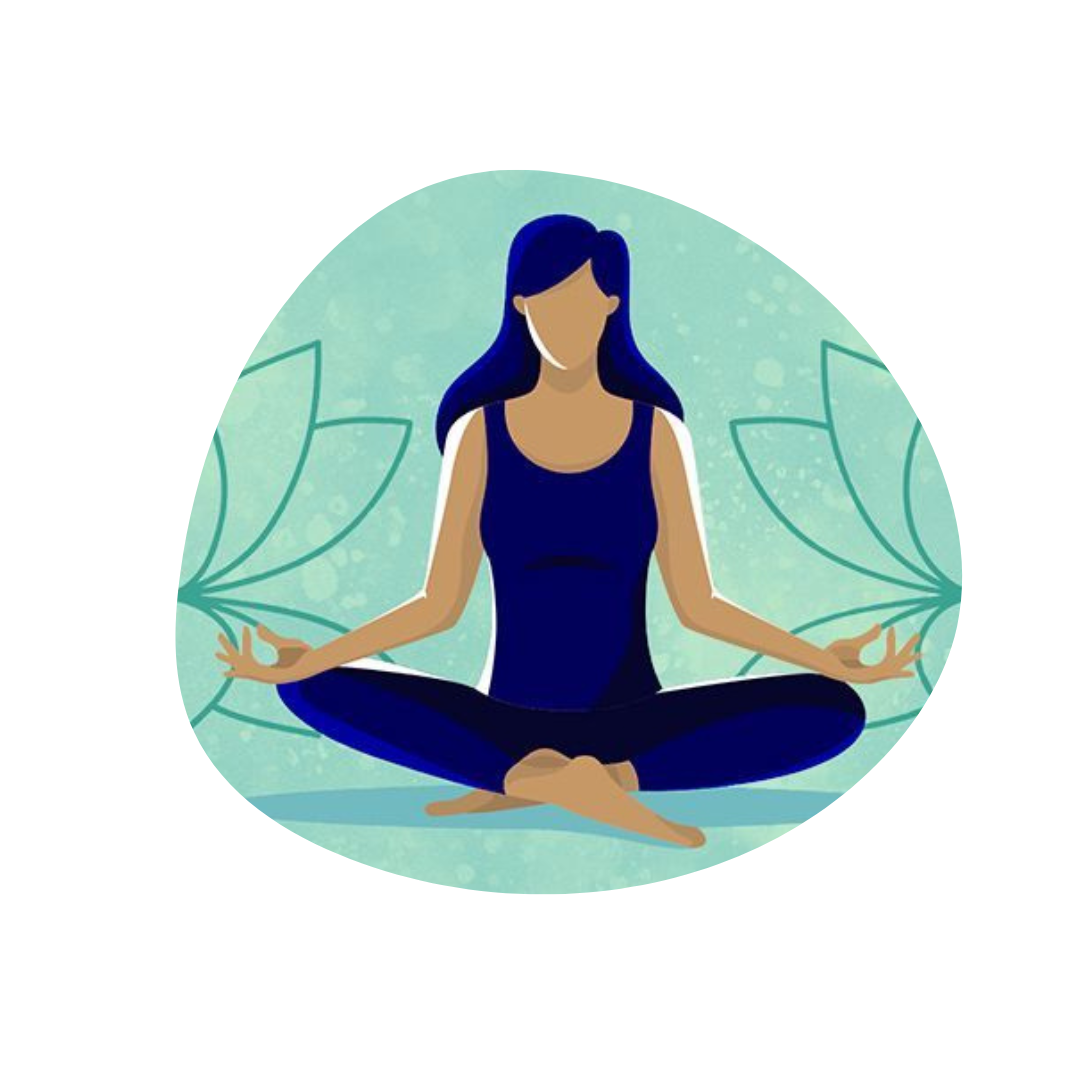 Online Half-Day Meditation Retreat
Online practice retreat to learn methods to improve concentration, spend time in silence and focus while going through longer meditations and clear any doubts one may have about the technique of meditation.
Mindfulness Meditation Residential Retreat
A residential retreat designed for beginners as well as regular meditators. It is an opportunity to start as well as refresh your meditation and mindfulness practice.
Still not sure where to start? Start with connecting with us. Sign up to be a part of our community and get access to a host of free resources.
Alternatively, go ahead and browse all our mindfulness meditation courses below.
I absolutely love the work they do. Their 8 week mindfulness program is the highlight of their work and is deeply recommended. I have also attended many small meaningful workshops conducted by them that have immensely helped me.
Thanks to Sadia and her wonderful team for conducting the offline Retreat on Self Compassion. It helped me realize how I understand Compassion to Self and others and how far I am successful in practicing it actually in real life.
Sadia and her entire team have introduced the concepts so simply and beautifully. Attending Sadia's sessions bring a lot of peace to me and I do hope to make this a way of living. This half day retreat on self Compassion gets me closer to the subject and has brought in a lot of calm and joy.
It was an insightful experiential session, facilitated by Sadia and the collective energy of the group made it a truly memorable experience. The exercise conducted by Sadia on 'feeling' the default narrative of the mind was very helpful.
The course I attended really help me understand the concepts behind mindfulness and practice them in simple ways. We continue to work with them even today and look forward to collaborating in the future too 🙂
I would like to thank the Inner Space Team, specially Sadia ma'am, for their effort and commitment in spreading out wonderful mindfulness. This was the best session for me.
I attended the 8 week Mindfulness workshop. Helps you to gently unravel the layers within, and find answers to your multiple questions. Sadia's style has almost a lyrical quality, while she gently prods you to explore yourself. I enjoyed every interactive session as well as the practices she taught.
It was my first time ever attending a mindfulness workshop. I had a very good experience. The online sessions were very well organized. Sadia, the coach, is fantastic and her entire team is very cooperative. Highly recommended!
I appreciated the course online. It gave the class a global dimension which I liked. The course was impeccable for the organization, the care of exposition, the clarity of communication, the extraordinary and uncanny capacity to get to the heart of the participants, each one of them and to all as a whole.looking forward for the next one.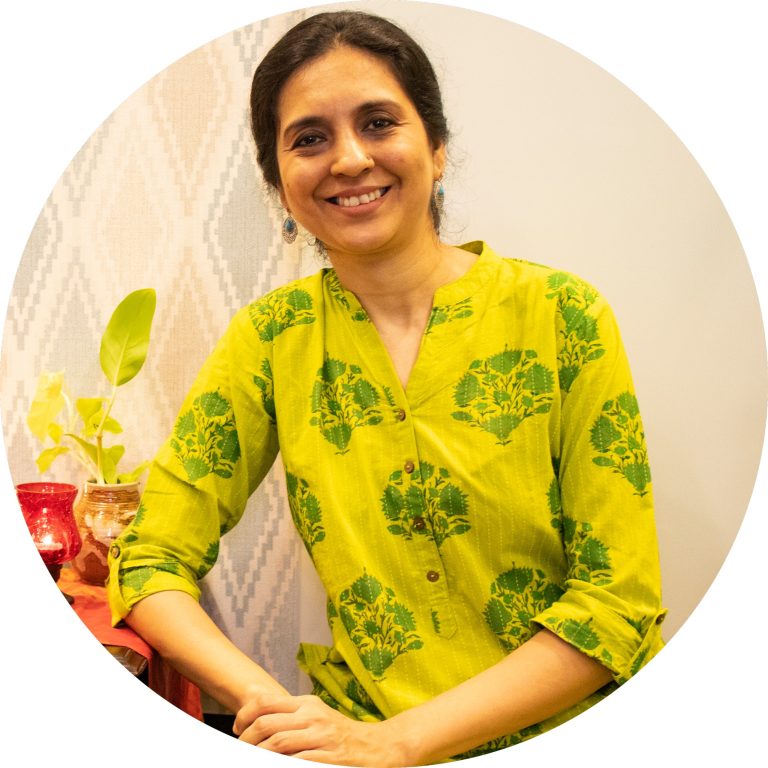 In over two decades of my work as a therapist, I have come to recognize the absolute importance of deeply knowing oneself. This knowing is not just of the obvious aspects of who we think we are but the subtle aspects of our patterns, defenses, how we react to situations and people and why we react the way we do. It is an in-depth understanding of our hurt, sadness, jealousy, worry, fear and the quiet feelings and emotions that we dont easily show but always feel.
Most of my work with my clients in therapy involves this kind of deep knowing and compassionate understanding of their inner world. In therapy, I often help my clients to become quiet and still and deeply listen to what their body already knows. The answers come from within. The answers are all within us, but our constant, incessant mental chatter, judgmental attitude towards ourselves and the world and our lack of compassion towards ourselves and others leaves little space for deep listening and intuition. Practicing mindfulness meditation opens up the possibility of connecting with ourselves in this deeper, more honest and more compassionate way. 
In mindfulness meditation, no part of ourselves or the world is rejected. It is integrated into our understanding so we are no longer creating friction and anxiety within ourselves. We can then gently move towards a healthier perspective and happier life. However, this requires consistent and gentle practice along with the readiness to challenge some fixed ideas and beliefs that we may hold and that are actually making us unhealthy. 
The courses I have designed are therefore a kind of self-therapy journey. These are based on my personal experiences as a mindfulness meditation practitioner for about 15 years now which have brought me in touch with the magical power of silence and intuitive listening. They are also based on the practices that I have applied in my therapeutic work with clients. All the courses here are designed by me to help people to begin and continue this journey of greater self-awareness, compassion and joy. After all life is meant to be lived joyfully with a sense of abundance. 
*IF YOU WISH TO DO ANY OF THE COURSES AND ARE UNABLE TO PAY THE FEES, PLEASE GET IN TOUCH WITH US. WE WILL TRY OUR BEST TO ACCOMMODATE YOU; AS WE DEEPLY WISH FOR MORE AND MORE PEOPLE TO LEARN THIS PRACTICE
Key Benefits of Mindfulness Meditation
Interested In Our Courses?
View our Course Calendar Below
FAQs on Mindfulness Meditation Programs
Join our Newsletter for regular course updates
Snippets from our Past Mindfulness Programs