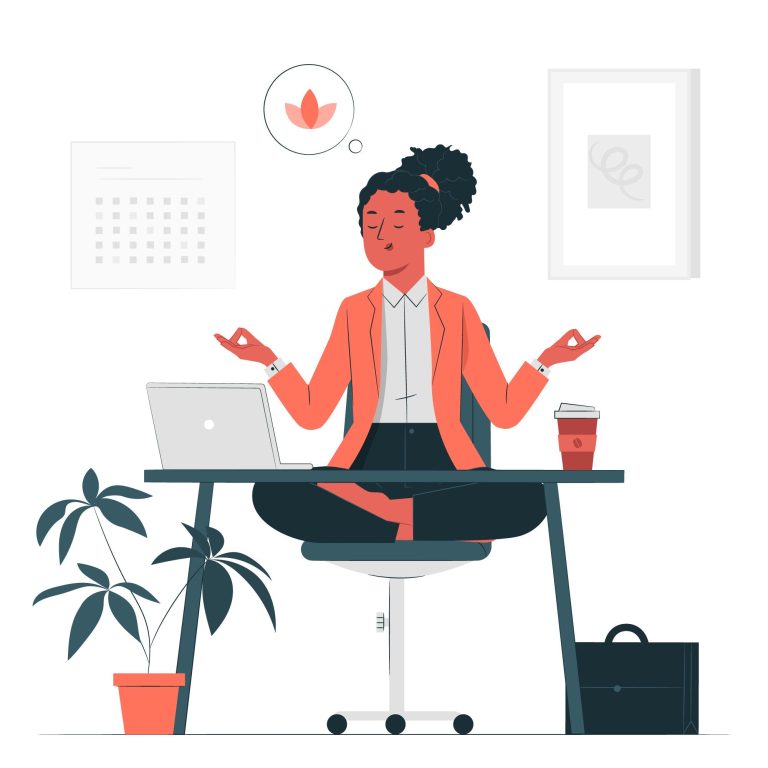 Corporate Mindfulness Programs:
Training for Corporates
Make mindfulness a part of your organization with our Corporate Mindfulness Training

Create a happy, emotionally resilient and healthy workplace.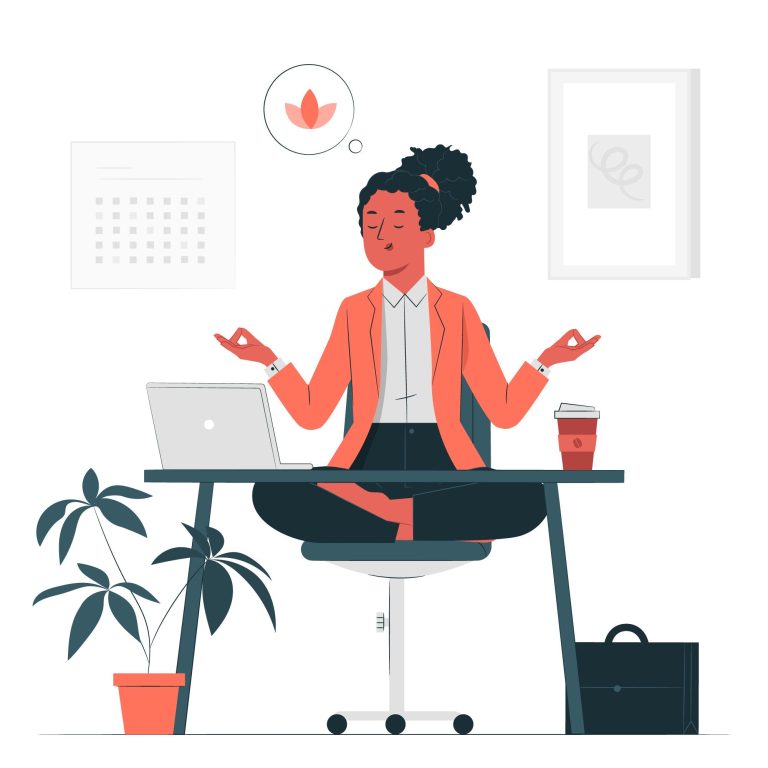 20+

YEARS of Corporate Training
Corporate Clients of our Past Mindfulness Trainings
Why Choose Us For Your Meditation and Mindfulness Training Needs
We have over a decade of experience in training corporates in stress management, mindfulness and meditation practices.
As psychologists we understand stress and its impact in the nervous system. We specialize in techniques to address this negative impact and regulate the nervous system
We recognize that low motivation, loss of productivity and inefficiency are often fueled by self-doubt, dissatisfaction, anxiety and other underlying psychological difficulties, which we can help address.
Our objective is to help employees become aware of their mental health, learn to manage their thoughts and emotions and equip them with techniques and skills that can lead to short-term and long-term positive and healthy outcomes for themselves and the organization.
All our mindfulness training programs for corporates are created by our founder Sadia Saeed, who has 23 years of experience as a clinical psychologist and mindfulness meditation trainer.
Watch a Video To Learn More Stress At work and How Mindfulness Can Help.
Our Corporate Mindfulness Programs
Corporate Meditation Retreats
Corporate mindfulness retreats are a great way to help a team get a refreshing and resetting pause. These retreats are normally 1-3 days according to the needs of the organization.
Features of the Corporate Meditation Retreat:
Time away from work in a natural and silent space to allow for a sense of being refreshed
Silent times to achieve a mind reset
Mindful walking and movement meditations
Mindful eating and silent meals or teas.
Contemplation time and space to learn from the mindfulness concepts and practices that are shared in the retreat.
Space to address personal doubts about and challenges with meditation practice in real time
Mindfulness Training for Leadership
Keeping the needs of today's leadership in mind, we have developed special training strategies focusing on development of self-awareness, emotional intelligence, increasing focus, reducing reactivity and cultivating compassion.
 These qualities lead to wise and objective business decisions which are helpful for long-term growth. Research demonstrates three meta capacities in leaders that are crucial to successful leadership. These are meta cognition, allowing and curiosity. Mindfulness helps in developing these three meta capacities.
Keeping the needs of today's leadership in mind, we have developed special training strategies focusing on development of self-awareness, emotional intelligence, increasing focus, reducing reactivity and cultivating compassion. This program has been created especially for current leadership considering their busy schedules and high stress situations that they face every day. Based on the requirements of the organization, we customize the mindfulness meditation training for the top management teams which can be between 3 to 8 weeks long requiring weekly attendance in online webinars.
A meditation retreat can be added to the beginning or end of this training and is optional.
Features of Mindfulness Training for Leadership:
Awareness of personal patterns that influences organizational decisions
Focus on being present and paying attention
Importance of being authentic and leading from the inside out
Developing compassion for oneself and ones team
Emotionally intelligent decision making
Regular mindfulness and meditation practice through live guided meditations and shared audio meditations
Mindfulness-in-action practices to follow through the week making mindfulness a lived experience.
Mindfulness at Work - Corporate Training Workshop
This is an introductory workshop on mindfulness specially designed for teams or individuals across several roles in corporate organizations.
This corporate training workshop focuses on the addressing the key emotional challenges experienced by the employees such as work-related stress, dealing with difficult people, work life balance, job insecurities, peer pressure, and handling failure through the practice of mindfulness
The objective of this mindfulness training workshop is to:
Make participants aware of their own thinking and habit patterns through mindfulness practice

Share psychology & neuroscience based mind-body regulation techniques to help them manage their thinking and especially overthinking tendencies better

Offer first hand experience of a simple, live guided meditation which they can easily integrate into their daily routine.
Features of this corporate training workshop:
Practical mindfulness tips & exercises which can be implemented in our day-to-day life 

Psychological insights about the underlying nature of difficulties

Experience of silence and live guided meditations to create awareness of the inner workings of the mind

Provision of meditation recordings for future use

Q&A session for doubts related to psychology & mindfulness meditation
Emotional Resilience Program: An Immersive Corporate Mindfulness Program for Psychological Well-Being
Emotional Resilience is a skill much needed in the corporate environment. Emotionally resilient people are able to keep their composure in challenging situations, skillfully handle difficult people and situations and express their ideas freely without fear of rejection.
They are able to bounce back from change and difficult times. Fortunately, it is a skill that can be learnt through the development of inner awareness and is the main focus of this corporate mindfulness program.
In order to build emotional resilience in the corporate environment, we have customized this program in a way that it can be taken over 3 to 8 weeks according to the needs of the organization. This program draws heavily on brain science, neuropsychology, yoga philosophy and mindfulness meditation practices, making it a potent blend of best practices from eastern and western schools of mind. <br>
Features of the Emotional Resilience Program:
It is a practical and experiential program with weekly webinars with the facilitator
Concept videos to watch during the week and guided meditation audios are part of the course work.
Weekly mindfulness practices like mindful eating are woven into the program to make it applicable
Simple body regulation practices are part of the weekly process
Doubts are addressed in weekly webinars with the participants
Live guided meditations are a part of the weekly webinars with the main facilitator.
A Glimpse of our Mindfulness Trainings for Corporates
Mindfulness Based 7- Week Emotional Resilience Program
Developing a Champion Team for facilitating Emotionally Safe Conversations in the company
Self-Awareness through Mindfulness
Program for Senior Leadership
Introduction to Mindfulness
for Hyderabad Department Heads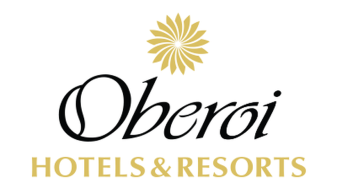 Train the Trainer program
for trainers of all Oberoi Hotels across India
Multiple Short Training Sessions
for the refinery unit of HPCL Mumbai
Short Mindfulness Programs
Customized mindfulness program for your Company
We can customize our corporate mindfulness and meditation programs for your organizations needs. Whether you need to help your employees with stress management, work-life balance, motivate them or look after their mental health, our mindfulness training programs can be customized to help you with your needs.
"Here Is What Clients of Our Corporate Mindfulness Trainings Say"
"In the rush of the corporate world and more so in a 24/7 Media Industry, more than often, we tend to overlook the quotient of mental peace and happiness. The session left us all with a new found vigour and positivity towards life. It helped understand the process of decluttering the mind and letting go of all thoughts and bring back focus to all the positive aspects of life. As a resultant we are able to bring in more empathy in our individual leadership styles and interpersonal dynamics. The insights shared were profound and transformational, and we thank you for your wonderful facilitation, which brought out the power of the present moment so aptly to all of us."
"Our relationship with Inner Space Counselling started in early 2020 when we didn't realize the impact the pandemic would have on our lives – the increased stress, anxiety, even loneliness. Little did we realize that these would go on to only gain in severity, making it a key priority to support our employees' mental health, especially during this time. Partnering with Inner Space was one of the most strategically important decisions that we made last year. The counsellors and facilitators at Inner Space did not rush through the briefing process – it was important for them to understand the need, the language, the culture of our organization. This strong foundation formed the foothold on which we began our journey of healing – with Mindfulness – a powerful practice of wellness. The program was structured in a way that allowed people to come together and share, learn, grow. What sets this team apart is their ability to listen, empathize and be willing to guide us at every step. Their expertise shone right through and we are grateful for the gates that their work has opened up for us."
"Apni Shala team has worked with Inner Space for over two years now. We have worked together on integrating mindfulness into Social Emotional Learning (SEL) curriculum developed by Apni Shala. We believe it is very critical to continue to work on our own social-emotional competencies as we create these opportunities for our students and communities. And this belief was further amplified by our work with Sadia and her team. That wisdom comes from the intimate experience of learning that was brought out so beautifully in the way Sadia took us on a mindfulness journey. Her ability to break down some of the very complex and nuanced ideas of mind into day-to-day experiences and realities and coach our team members at a place where each of them was in their journey, was phenomenally powerful. Today, mindfulness has become one of the key philosophies that inform our work at Apni Shala, and we are forever grateful to Sadia and her team for that. "
"EMpower invited Sadia as a knowledge partner to lead an online 8 Week Mindfulness Program in Hindi for nonprofit leaders and staff members. This program had more than 300 participants from different parts of the country and was highly appreciated across diverse nonprofit organizations. These webinar series were followed with community-based training for trainers to take mindfulness and emotional resilience curriculum to young individuals on the field. Over a period of 12-15 months, participating organizations reported a positive shift in organizational culture and requested ongoing technical support in integrating resilience building into their curriculum. "
The Key Features of our Corporate Mindfulness Programs
Our mindfulness training for corporates consists of a combination of best practices and concepts from the fields of psychotherapy, mindfulness and Indian philosophy.
It is customized to your organization's needs in terms of depth, time, duration and group type and size.
It is conducted online, in office premises and at outside locations in the form of retreats or intensives.
The practical training is supplemented by mindfulness tools provided post training that ensure long term benefits.
Our Mindfulness Training Tools
Webinars/In-person sessions
Live guided meditation
Pre recorded videos on concepts and practices ( part of longer courses)
Guided audio meditations
Reading Materials- eBook, support content and other resources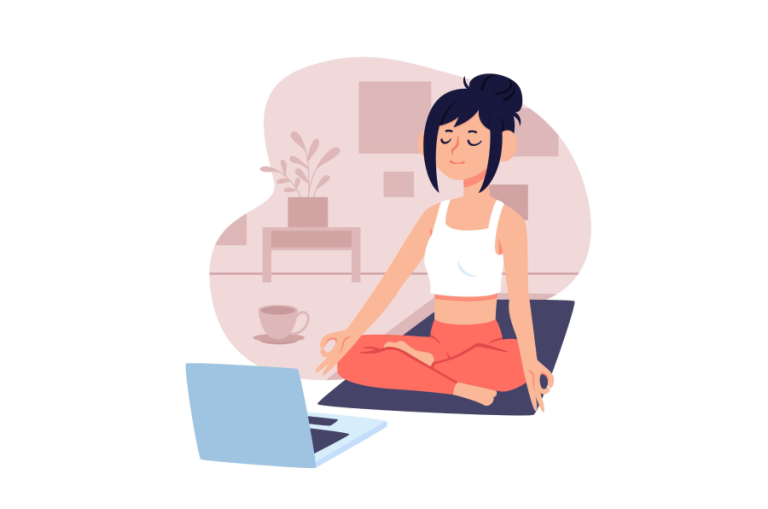 FAQs on Corporate Mindfulness Training
Mindfulness is about paying attention to what is happening in the present. Even if an emotion belongs to a situation from the past or the future, its energy is always felt in the present. For example, the emotion may be a sense of fear about the future or a sense of anger at someone who has harmed us in the past. The emotional energy is however, always being felt in the here and now. The fear or anger is part of our experience right now. Often we deal with this emotion by getting into the narrative or the story of the situation. That is rarely helpful. The narrative often only worsens the emotion or maybe shuts it down briefly due to rationalization, however the emotional energy is not dealt with. Mindfulness practices train a person to bring wise and compassionate attention to the emotional energy that is present right now and to learn to stay with it. It also helps a person to deal with the body sensations that are associated with the emotion and therefore helps to deeply process the emotion instead of simply rationalizing it away.
Our therapeutic approach is fundamentally holistic. Our therapists don't only want to help their clients resolve the present difficulties but provide them with insights and coping strategies that will help them with future difficulties. Our intention is that our clients become emotionally resilient and over time need therapy less and less. That they are able to find joy and meaning in their lives and cope with the stresses that are an inevitable part of life. In order to provide such wholesome therapy we use an eclectic approach that is customized to what an individual client needs. Our core approaches are client-centered therapy, cognitive behavioural therapy, mindfulness-based therapy and somatic psychotherapy.
Most mental health issues arise out of an unhelpful ways of thinking, feeling, unhealthy beliefs or actions that are result of our learnings from our past, our life situations, our role models, how powerful or powerless we felt, our trauma and so on, as well as a genetic, family history and bodily disposition towards mental health issues. Mental health difficulties may take the form of depression, anxiety, eating disorders, sleeplessness, addiction, relationship issues and many others and range from severe to mild. In most of these conditions, over time unhelpful messages are given to the body by the brain, things are perceived through a biased filter by the brain, similar neurotransmitters are increased or decreased and slowly the symptoms join together to become a disorder or a habitual wiring pattern in the nervous system. Now the brain works on its own and even if we do not want to have certain thoughts or feelings, we continue to do so, even if we do not want to binge eat or give in to our addictions, there is an internal push. It feels like all this is out of our control. 
Mindfulness can help to change this habitual wiring. This is due to one feature of the brain called neuroplasticity. The brain is always changing and learning. Just as overtime it has learned unhelpful patterns, with mindfulness, focus and meditation it can learn different and more helpful patterns. However, just as it has taken time to learn such unhelpful patterns and to develop into a mental health condition, so it will take time to learn a new pattern to get out of the mental health condition. Some improvement in symptoms is rather quick and can be seen even in a few weeks of regular mindfulness practice. However, complete resolution may take time. Also mindfulness meditation is ideal for mild to moderate mental health conditions. Severe conditions, where self-harm or extreme symptoms are involved, may need a combination of medication and psychotherapy as a treatment of choice. Even in severe situations, mindfulness may eventually be introduced when medication and therapy have helped stabilize the individual. In such cases mindfulness is beneficial for long term recovery as it involves changing the way one relates to one's thoughts, feelings, beliefs and emotions.
About the Program Director
Therapist & Mindfulness Trainer
Sadia Saeed is a clinical psychologist, somatic therapist and a mindfulness meditation trainer with over 23 years of experience.
A Tedx Speaker
As a speaker at a Tedx conference, she spoke on how mindfulness of emotions can help stay calm even in the midst of emotional overwhelm and chaos.
An Author
She has written a book for teens and tweens which a guide to understanding and starting meditation and awareness practices early in life.
Browse Our Other Mindfulness Programs
Our vision is to take mindfulness to a larger population by training the members of Non-profits who can further train their communities. Our core approach to mental health and wellness is completely adaptable and customizable to the emerging needs of your group or organization.
Mindfulness Meditation Retreats are a great way to turn inwards through silence and contemplation practices. It presents you with the opportunity to not only learn but also deepen your meditation practice. We provide online as well as offline retreats.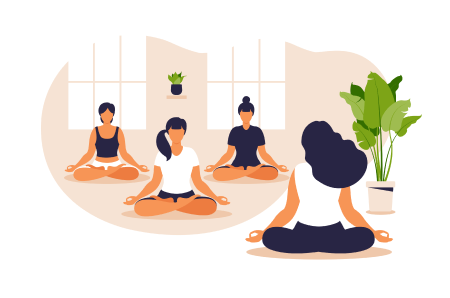 This is a comprehensive course designed to help you work with difficult thoughts, emotions and unhealthy relationships all the while moving towards a more joyfulness and happiness.
Want to explore mindfulness and meditation for your organization? Set up a call with us to understand how we can help better.