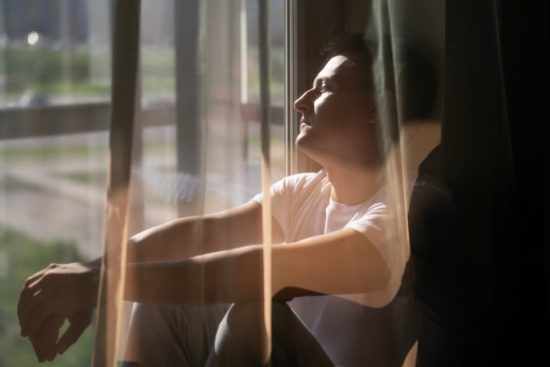 The way you were brought up, the experiences you had with your parents and even your peer groups play a very important role in shaping you.
You may have some complaints about your parents.  You may even have some grudge against your parents that has stayed with you for years. Maybe your parents did not understand you, maybe they compared you to other kids or your siblings. Maybe they did not give you enough time, maybe they were disinterested in your life, imposing an excess of restrictions and so on. Whatever the nature of the grudge, it leads to similar emotions.
You might be angry, upset, sad or deeply disappointed about this part of your childhood. Sometimes, you are unable to confront your parents or have an open conversation with them about the way you feel.  As a result, these emotions remain bottled up and unaddressed.
Sometimes, a long standing grudge even affects the way you see yourself. You wonder if you are less deserving of certain experiences. This might again lead to chronic sadness, anger or insecurity. It also affects your relationships with others. You could have difficulty expressing anger, confronting others, trusting others. You might remain apprehensive about your relationships. In some way, you are unable to be yourself freely.
Is It Okay To Leave A Long-Standing Grudge Against Your Parent Unaddressed?
Even a brief look at how this long-standing grudge is impacting you is enough for you to know that ignoring it only worsens it. The longer these feelings remain unaddressed, the more it will fester and continue to impact you. Different areas of your life will continue to suffer, making you suffer more.
How Can You Begin Addressing It?
It is difficult to hold a grudge against your parents. Your parents have moulded you, taken care of you, and raised you. Experiencing love and pointed sadness or anger towards the same person can get difficult. Hence, it is worth all its while to work with the grudge rather than letting it remain on snooze mode.
Here are some ways of helping you work with the grudge and related feelings:
The first thing you can do here is take a step back and acknowledge that you have a grudge that is difficult to tide over. Acknowledge each emotion you feel, even the difficult ones. Shoving difficult emotions under the carpet only makes the heart heavier.
Try talking to someone about these emotions. Maybe a friend, a sibling, your partner or even a therapist. Support is very important when you address certain emotions after long.
Confrontation is difficult but it helps greatly to get things off your chest. Talk to them about how you feel and be honest while doing that. Try hearing what they have to say. You might get some answers and even if you don't, things will be openly communicated, instead of remaining bottled up.
Try taking them off the pedestal of parenthood for a minute and try to see them just as people. Just for the time being, put yourself in their shoes and try to understand their situation. It might help you understand their position and what caused their behavior. There are chances you might relate to what they were going through and understand why they were not able to do better. This will open up some space for your feelings to heal.
Some things are hard to let go of. At the same time, coming to terms with your past will allow you to move ahead in life with far less burden. You will notice a change in your relationships and in yourself.
If you cannot let it go completely, you don't have to. But you can try working on it, so it does not stop you from enjoying your beautiful present and from making an even more beautiful future.
Feeling Misunderstood When You're With Your Parents?
Counseling can be a great tool for you to manage and work through difficulties in your relationship with your parents.

We are here for you.
Frequently Asked Questions
Therapy can be a great tool to foster acceptance, forgiveness, and understanding, and work on your relationship with your parents. Therapy can offer you a safe space for working towards resolving any resentment or difficult emotions towards parents. 
No, a professional therapist is neutral and impartial. Their role is to support you and help you work on your feelings and emotions related to the difficult relationship. Therapists do not take sides but instead work towards fostering better understanding and communication between family members.
This article was written by Inner Space Team. This post was consulted & approved by professional therapists practicing online therapy and counseling. 
If you are interested to know more about parent-child relationships and other mental health topics, 'Ask A Therapist' is a platform for you to ask your questions related to Mental Health, Mindfulness & Emotional Well-Being to our team of qualified Therapists.