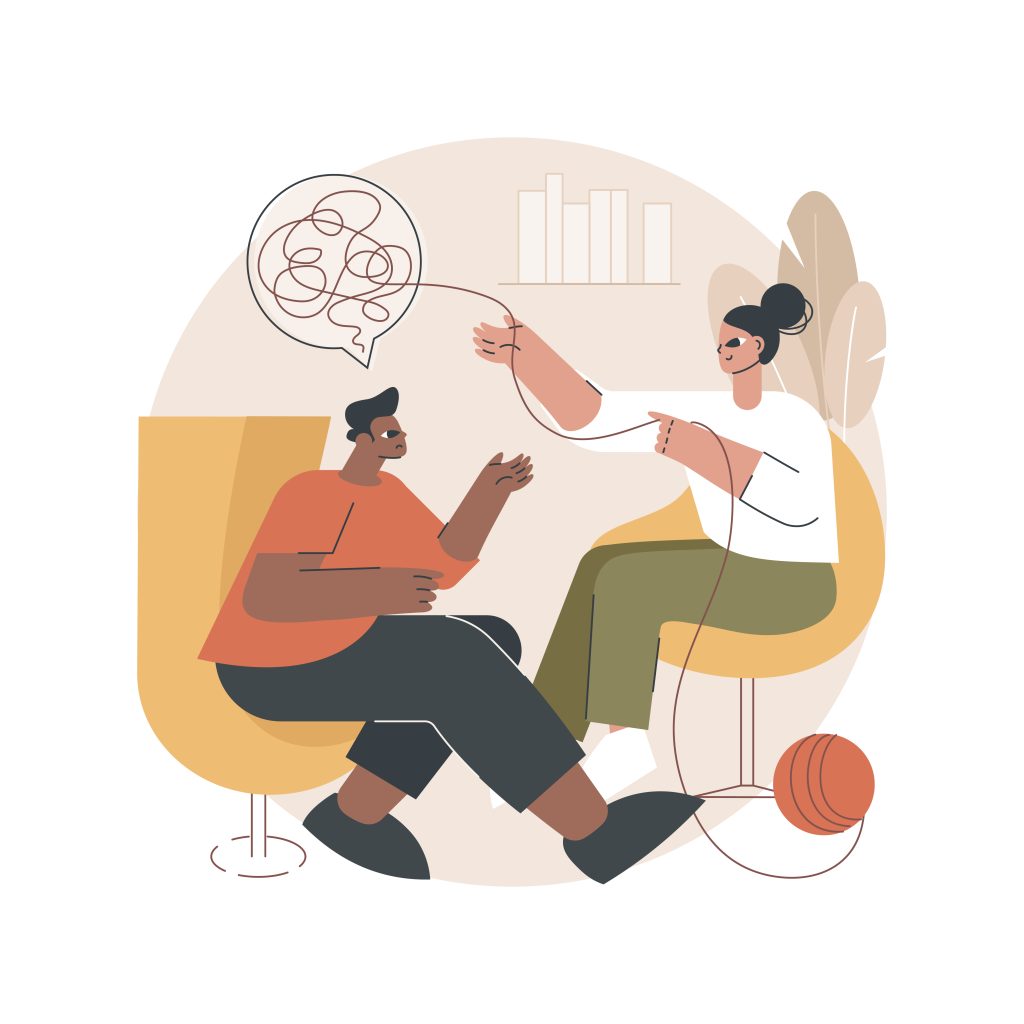 Online
Counseling Services
Going through a difficult patch? We are here for you with online therapy services. Feel heard & supported by our compassionate and qualified psychologists and therapists.

We are a online counseling and psychotherapy center and have been around for over a decade. Our therapy experience with our clients over years has taught us the value of in-depth and exploratory counseling and therapy. We don't believe in quick fixes and instead help the client work with their deepest patterns and defenses, so that they can develop resilience and overall find a way to live more meaningfully and peacefully.
Why Choose Us For Your Online Counseling And Therapy Needs?
Our therapists are qualified and have the training to work with what underlies your symptoms. Often in therapy the symptom, which could be a relationship conflict, panic and anxiety or any other symptom is merely the surface representation of the real difficulty. It takes a trained therapist to help a client work through the issue in depth.

Read more about Key Benefits of Online Counseling
Identify the factors underlying your symptoms
Understand the reasons and causes for these underlying factors
Develop methods and techniques to create shifts in these underlying patterns
Truly benefitting from therapy involves committing yourself to working with these deep underlying patterns with the help of a qualified counselor.
Types Of Online Counseling Offered
Choose the correct online therapy services for you, to help improve your mental health.
Work through difficulties such as depression, anxiety, sex-related concerns, body image issues, sleeping difficulties and many others in these counseling sessions
Help your child develop resilience to handle stressors at home, school, and with peers. An objective therapist can help a child feel safe to discuss and resolve difficulties.​
As a family, you can work with your therapist to better understand each other, resolve conflicts, manage expectations and strengthen your bonds.
Adoloscence is a condusing and overwhelming stage. Help your teen understand themselves better and manage the stress and anxiety they may experience.
Navigate the challenges of online dating, relationships, career and achievement with the support of your therapist. Your therapist can hold space for you during this time.
How Online Counseling & Therapy Work
Online Counseling & Therapy Services offered by Inner Space
Loss or absence of a relationship
Loss of aspects of self
Heartbreak and longing
Dealing with Difficult Emotions
Managing Anxiety
Hypochondria or Fear of Illness
Social Anxiety

Anger Management

Chronic Pain
Chronic Sadness or Depression
Eating disorders
Body image difficulties
Gender Dysphoria
Trauma, Abuse and Neglect
Dealing with Childhood
Trauma Post Traumatic Stress
Relationship Difficulties
Relationship conflicts
Low Sexual Desire
Psychological Sexual Dysfunction
Online Dating Issues and Heartbreak
Coping with Divorce
Parenting Help
Therapy for bullying, low self-esteem and motivation for children.
Therapy for anxiety in children
Mindfulness based therapy for Children
Mindfulness Group Intervention with Teens and Children
Our Psychotherapy Approach
Our counselling process involves a combination of psychotherapeutic approaches most suited to you, all the while maintaining a framework of acceptance and compassion. Some approaches we use include:
Mindfulness-Based Therapy
Somatic Psychotherapy
Cognitive-Behavioral Psychotherapy
Transactional Analysis
Meet Our Therapists & Counselors and Book an Appointment
Our online therapists are all trained psychologists qualified in helping people work through their difficulties. We work with individuals across different populations. We use an eclectic range of psychotherapies from solution oriented to insight oriented to holistic meditative approaches, depending on the need and comfort of the clients.
"What Our Clients Say about Our Online Counseling Services"
"This is the place where I found my peace. There was a time when I was in a bad space, with depression & anxiety. I really thought there was no way round until I started attending my sessions here at Inner Space counseling with Geetali ma'am. I am now at a point whereI can take care of myself. This place makes you truly independent." - M.B
"I've had the privilege of receiving therapy from Sadia (founder of Inner Space) for over five years, and the only words I can share are, simply, that I owe her my life." –R.C
"I have the pleasure of engaging in a professional counseling relationship with Shubhra , and I am compelled to express my deepest appreciation for her exceptional work. Her guidance and expertise have been invaluable in helping me address and resolve personal challenges. In our sessions, she displayed a profound level of empathy, patience, and professionalism. Shubhra provides me with a safe and confidential space to discuss my concerns, and her insightful questions and observations consistently led me to a deeper understanding of my issues. I found her therapeutic approach to be highly effective and tailored to my needs.

I am grateful to Shubhra for her unwavering support and commitment to my well-being. Her dedication to the field of counseling is evident, and I believe she has a profound impact on the lives she touches. I wholeheartedly recommend Shubhra to anyone seeking guidance and support on their personal journey." - Z.M
I started consulting with Firdaus when I was in a very broken state of mind due to various reasons. In Firdaus, I not only found a compassionate ear but also practical strategies to help me deal with my anxiety driven behaviours and coping mechanisms. I've been given the tools to understand the things I need to work on in myself before I expect to see any real change in life. This has been an invaluable insight to me and one that I cannot thank her enough for. She's a very capable therapist and I've become a much more aware person thanks to her -A.I
"His technique is to guide us to see the picture and the road ahead, on our own, rather than impose his views. He is a good, patient counselor."
"Take help early! Before it gets too much"
Things are easier to resolve when you are beginning to feel emotional or uneasy. Don't wait for the problem to get worse. It is never too early to speak to someone. Take help before it is too much for you.
FAQs for Online Counseling and Therapy
'Ask A Therapist' is a free platform to ask your questions related to mental health & emotional well-being to our team of qualified therapists. You can explore some previously answered questions here.
It's is a free platform to ask your questions related to mental health & emotional well-being to our team of qualified therapists. You can explore some previously answered questions here.