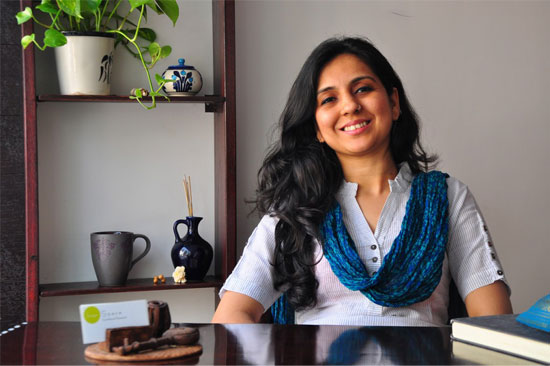 SADIA SAEED RAVAL
Founder and Chief Psychologist
I have had a private practice as a clinical psychologist in Mumbai, since the past 13 years. In my years of counselling practice, I have seen several people pass through phases of distress to phases of ease. People who have been in psychotherapy with me have been from different walks of life, with different belief systems and their own unique difficulties. However there is one thing I see as constant amongst all of them: their ability to deal with their problems-their ability to grow and be happier, irrespective of the nature or intensity of their problems.
This knowledge gives me belief and confidence, both in myself and in those who come to me with difficulties.
Know more about Sadia
Our Valuable Team Members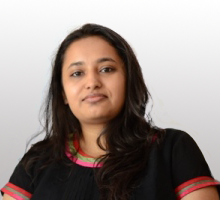 KUNJAL SHAH
Counsellor & Psychotherapist
Different voices exist within us that constitute our mind..
While some voices crave for pleasure, some others hold us back. While some want to live out our innermost impulses brazenly, some others want appreciation and want to avoid rejection as much as possible.
Know more about Kunjal Shah
NANDITA SARMA
Counsellor and Psychologist
It is believed that in the ancient temples of Apollo at Delphi, the words "Gnothi Seuten" – meaning "Know Thyself" – are inscribed. Attributed to different philosophers like Socrates and Plato over the ages, it is perhaps this phrase that summarizes the core essence of my interest and practice in Psychology.
Know more about Nandita Sarma
KAVYA RAGHAVAN
Counselor and Psychologist
Kavya is a full-time psychologist and counselor at Inner space. She works with children, adolescent and young adults. She believes A will to change becomes potent only when it stems from our natural mortal need for growth, not when its roots lie at the cradle of our insecurities.Insecurities need to be compassionately accepted first, in order to create lasting change
MEGHA TULSIYAN
Counsellor and Psychologist
We cannot change the past. We cannot change the fact that people act in a certain way. We cannot change the inevitable. The only thing we can do is play on the one string we have, and that is our attitude." – Charles R. Swindoll
Know more about Megha Tulsiyan