Welcome to the 8 Week Mindfulness Meditation Course
Mindfulness is a beautiful practice that allows us to live our lives being conscious of the present moment.
Most of our worries belong either to the past or the future. Compulsively worrying, planning and trying to fix a problem or make up for a dissatisfaction is how most of experience the majority of our waking moments. Sometimes we are so caught up with the stories and thoughts in our mind that our everyday activities start to appear meaningless. We do most things on auto pilot and miss the joy that is available to us moment to moment.
This 8 week mindfulness course is intended to bring that joy back- by realigning to our present, to our life and living with more wisdom and consciousness.
Why an 8 Weeks Mindfulness Course?
Neuroscience research shows that 8 weeks of mindfulness and meditation practice can positively impact and actually change the structure and function of our brain. Read our article on how mindfulness meditation can actually change the brain's pathways.
Read more related articles by clicking on the links on the right.
A quick snapshot of the course:
Has practical and experiential components

Clarifies concepts of mindfulness

Teaches practice of meditation

Has a 8-week structure backed by neuroscience research
What Will I Learn From This Course?
Understanding of evolutionary psychology, supportive of why the brain works as it does

The neuroscience of mindfulness

Learning to apply mindfulness in everyday life

Working with the body mindfully- learning body meditation

Learning Breathing Meditation
Learning how to work with emotions mindfully

Learning how to work with thoughts mindfully

Dealing with thoughts and emotions in everyday life- personal application

Mindfulness and Indian philosophy: Deepening practice through understanding of basic philosophical principles
How can mindfulness help me?
Mindfulness helps you connect with a direct experience in the here and now. Research shows that benefits of mindfulness involve healing stress, addiction, pain, anxiety and several other afflictions. It opens people towards being receptive to self compassion, joy, love, positivity and can nurture the brain to be stronger and healthier.
Among its numerous benefits include: stress reduction, improvement of brain functioning, a boost in the immune system, improvement in relationships and subjective well-being, enhancement of emotional resilience and many more.
Most benefits are actually result of a more centered mind and body, which is a natural outcome of mindful living.
Watch participants talk about their experience at the 8 Week Mindfulness Meditation Course:
Read what participants from previous workshops have to say about their experience:
It was a great learning experience and a sort of turning point in my life where I gained insight into a lot of aspect about myself.Mindfulness helped me see the path in my life.All of us must experience this for once in life. Sadia is an amazing facilitator and i thank her from the bottom of my heart for leading me through this 8 weeks of mindful joy.
These 8 weeks have been life altering . Something within has shifted. My knowledge of my self and the world around has expanded. I am more calm and centered and this course has been much more than I expected it to be. Thank you Sadia and team,you really have impacted my life deeply.
The experience has been inspiring. I have been skeptical of meditation and spirituality all my life. But mindfulness is something beyond that. It is simultaneously wonderful yet ordinarily reachable. It makes you love yourself.
As a resistant person who tried this class with an open mind,this has been a shifting my approach and perception. This is all thanks to Sadia and her practical and compassionate approach to everyone. I am leaving with abundant knowledge and I ant to learn more. This class changed my life. You have to experience it to understand it.
In the world of thinkers, this is a workshop that beautifully integrated the science and the actual practice of mindfulness. It has taught me to feel "okay" rather than just thinking it.
'Slow is fast' made complete experiential sense in these 8 weeks, despite knowing it as information since long ."Just being " got even deeper along with compassion for self and others. A different sense of energy and felt empowerment. Shall miss the group energy.
The overall experience of this 8 week mindfulness has helped me grow and connect well with myself.I think having it for 8 weeks helps you to go deep in mindfulness and overall awareness is far more stronger. I am happy and working more on insight.
The course has helped me deepen my understanding and practice of mindfulness, which has helped me to "be" more and also be calm.
Calming, peaceful, meaningful. Awareness has increased tremendously. Learnt techniques to manage, handle my emotions and feelings. I no longer find it difficult when emotions come up. I now know how to handle them. There is no fear when they and if they surface. Learnt to be compassionate and accepting of myself and the space I am in. It has been a wonderful experience. Thank you from the bottom of my heart. Truly, a life altering workshop. Thank you.
Deeper understanding of self, without getting attached made me understand myself better. Staying with emotions and feelings that I was avoiding or trying to run away from made me come to a state of equilibrium.'The state of being '. I cannot fully explain the shift and changes in words, the experiences felt is very different. It is eye opening. It is like seeing myself as one by own sight and not by someone else's eyes. I feel deeply filled with gratitude to be able to attend this course. Thank you to everyone who helped and could plan the course. Deep gratitude. 🙂
Course Details:
Course Commences: 14th January 2018 (Sunday)
Duration: 8 weeks
Course Ends: 4th March, 2018 (Sunday)
Frequency: Weekly; Every Sunday
Timings: 10.30 a.m. – 1 p.m.
Venue: Palm Court Club House, Palm Court Complex, Near D Mart, Link Road, Malad West, Mumbai
Fees: INR 11,500 (inclusive of 18% GST)
If you wish to do any of the courses and cannot afford the course fees, please get in touch with us. We will try our best to accommodate you; as we simply wish for more and more people to learn this practice.
For more information about the facilitator, course details and to register for the course, you may visit our mindfulness website, Mindful Spring and start by filling out a simple form there:
Other Mindfulness Programs
Mindfulness Based Psychotherapy Course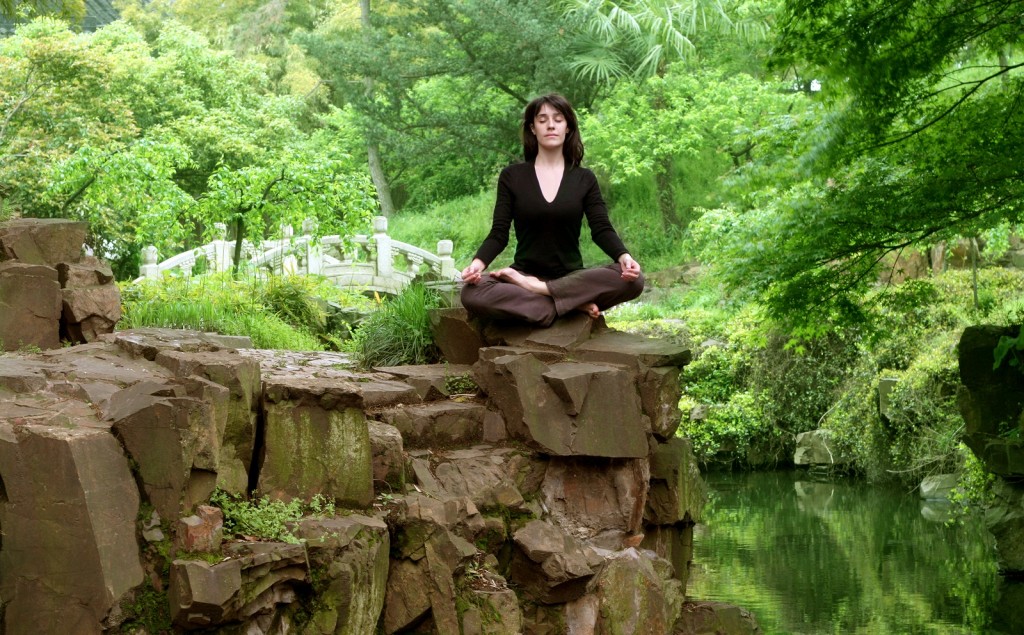 Introduction to Mindfulness Meditation Workshops
Mindfulness Retreats
Note: Clicking here will redirect you to our Mindfulness website, Mindful Spring