This article is part of our series on 'Discovering Archetypes', that we are doing on occasion of the Mental Health Awareness Week. To know what archetypes are all about, please read our introductory article.
What It Means To Be A Hero
Our ideas around the hero archetype revolve around a personality that has strength at its core. Sometimes, this strength is seen actively in those who make difficult accomplishments, in those who emerge as the unlikely victors or overcome obstacles and sometimes, the strength covertly shows in those who silently endure pain.
As we go about our day to day lives, doing mundane chores, it is difficult to think of ourselves as heroes. However, the hero archetype lies within each of us, showing itself in many ways, that we might not easily recognize. There must have been several points in your life where you felt that you persisted even when it was hard to do so, times when you felt like giving up and moments when you felt very alone – each of those instances were a reflection of this hero.
Carl Rogers, one of the most influential thinkers in psychotherapy, asserted that each one of us has an innate potential for growth, which is thwarted by difficult circumstances. Thinking about this innate potential, reminds me of this hero within us and how it represents both strength and struggle. This hero finds its strength from different sources – from hope, faith, love or will/resolve.
What this also means to me is the idea that the hero is defined by the fact that he's put through a conflict, by his act of drawing upon the inner resource and confronting a challenge. Karna didn't win the war of Kurukshetra, neither did he find a climax in his painful struggle for identity throughout the Mahabharata. However, he had strength and for him, it came from his resolve. What made him a hero, was that with each setback, he drew more from this resolve, thereby, rendering it stronger.
It helps me realize, it's not the win that makes the hero; it's the intensity of his struggle.
The Hero's Journey
Though our life experiences are unique to each one of us, the fundamental nature of the human struggle is largely universal.
Joseph Campbell
 beautifully illustrates this archetypal journey of the hero's journey of struggle and how it leads to an inner transformation.
As seen in the video above, the journey begins with the hero at a status quo, going about his regular, ordinary life. Suddenly, he is presented with a problem, adventure or a challenge. The hero initially feels reluctant to take it on, but then finds himself encouraged by a mentor. Ultimately, the hero takes the first step and the adventure begins. This signifies his commitment to his journey.
Along his way, he encounters certain obstacles and learns that the journey is not going to be easy. Eventually, he comes face to face with his object of dread – the core of his challenge. This is the point where the hero touches rock bottom and feels completely exhausted or overwhelmed.
However, the hero survives the ordeal and is out of the brink-of-death moment. He comes back to face the challenge, born anew. This time, his struggle is triumphant. It comes to light that in addition to the achievement, the journey has changed the hero forever. He returns to the status quo, but transformed and thus, no longer the same. He has now found that he can access his inner strength and knows that his biggest fears can be survived.
The Hero's Confrontation With His Shadow
In addition to facing external challenges, the hero is also, at all times, going through an inner journey, of trying to conquer his own shadow. The shadow contains the weaknesses, repressed desires and feelings of an archetype. To know more about the shadow, please read our previous article on the same. The hero initially feels reluctant to accept the shadow parts of himself wholly, but gradually, gets to know this side better. This shadow, a part of his own mind becomes object of fear and only when he is able to integrate this shadow within himself is he able to achieve his resolution, and return to himself, anew.
This journey is reflected quite starkly in the story of Andy in Devil Wears Prada. Initially Andy is portrayed to be at ease in life, with a particular dislike of the fashion industry. However, knowing that it is something that is socially desirable, she considers working in the very same fashion industry, which she despised and desired at the same time.
This turn of events presents a huge conflict, between an option that is simultaneously attractive, and on the other hand, demanding her to make drastic changes in her belief system and lifestyle.
Through multiple epiphanies in the movie, she encounters her shadow, the one that tries to live up to other people's expectations, bases her lifestyle on the standards of other people. Interactions with her boss, and the work situation serve as reminders to her, that the job was turning her into a person who she despised. Her own despicable self was the object of dread here, as is the case in the hero's inner journey.
Only when Andy is able to look at her shadow in the eye, is where she feels emboldened to accept herself, her own needs and standards, and eventually steps into the role of a journalist, thus regaining her status quo. However this time, her return is punctuated with a sense of liberation and a new found faith in herself.
Identifying The Hero in You
Remember, that the hero in us, though always on a quest, isn't always in action. Being in the status quo is a part of the journey, as much as being in the middle of all the action, fighting life's battles. This quote sums it up best:
'Hard times don't create heroes. It is during the hard times, when the hero within us is revealed.' -Bob Riley
It can be an interesting exercise to reflect about how we go through the archetypal journey several times, over and over and how the hero's experiences of these journeys were like.
First, think of a time in life which was really difficult for you and you struggled hard to make things work: Reflect upon the entire journey. What was your status quo, how did the struggle begin, what contributed to it, who helped you through it,
Now, think about how the hero in you felt as he was going through this journey: How did you feel when confronted with the initial challenge? How did you show your reluctance? The times you felt like you hit rock bottom, what was that part of you that pushed you right back to the top? Has that part helped you at other times as well? What are some of the characteristics of this part? What parts of your own self posed as challenges? In what ways, did confronting these parts of yourself change you?
There is a certain comfort in knowing that our struggles, though unique, are archetypal. This means that no matter at what point of this journey you are in, that the nature of the journey itself is all part of a universally occurring pattern. And that, we as humans, and more importantly, as heroes in our own right, must undertake this journey, over and over, and let it transform our very being.
Begin Your Practice Of Self Awareness & Well-Being
With Our Free E-Book 'First Few Steps To Mindfulness'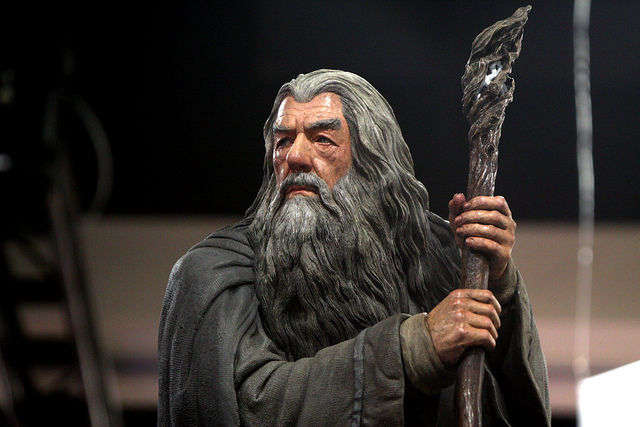 The Sage is a seeker of truth, and this archetype...
Read More