HALF-Day Meditation and Concentration Practice Retreat
Join us in this online practice retreat to learn methods to improve concentration, spend time in silence and focus while going through longer meditations and clear any doubts you may have about the technique of meditation. 
DATE & TIME:
Sunday | 9th April 2023 | 10:00 am to 1:30 pm IST
CHARGES:
INR 1250/- (inclusive of 18% GST Or 20 USD for individuals outside India
WHERE:
Online, via Zoom. If the time does not suit you, you can access recordings offline and do the retreat at your own pace.
If you live outside India, please reach out to us on info@innerspacetherapy.in or +91 9833985538 and we'll share the PayPal details with you!
What is the Meditation & Concentration Practice Retreat about?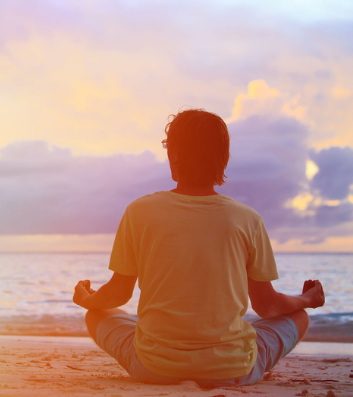 The practice of meditation and concentration has two supportive aspects: practicing with Abhyasa and Vairagya which is essentially practicing with active effort and a simultaneous ease and letting go. While a lot of our mindfulness and meditation practice is about relaxing, observing and letting go of thoughts, the practice of right effort is equally important. The One-Day Meditation & Concentration Practice Retreat is therefore dedicated to the Abhyasa aspect, or the aspect of right effort
Concentration practice requires consistent and right effort. Concentration can be maintained on gross objects and subtle objects of awareness. The more one-pointed the meditation, the more the mind is refined and can perceive and stay with that which is subtle. Ultimately the objective of meditation is to be able to have deeper insight, which can only be achieved with a refined and concentrated mind.
This Half-Day Meditation & Concentration Practice Retreat will focus on:
~ Best practices and techniques to improve and increase concentration while practicing breathing meditation
~ Meditating for longer duration (over 30 minutes)
~ Spending time in silence.
~ Questions and answers pertaining to meditation technique
While the course is open to both new and old practitioners, it is not recommended for you if you have difficulty sitting in meditation for even a brief period of time. If you would like to learn mindfulness and meditation as a beginner, please sign up with us below and write to us so we can introduce you to the basic course for mindfulness and meditation.
Facilitator of the Half-Day Practice Retreat
Sadia Saeed is the founder and chief psychologist of Inner Space.

In her 22 years of practice as a clinical psychologist she has extensively worked with various individuals and organizations helping them incorporate mindfulness and awareness practices in order to aid emotional resilience, personal growth and mental health.

Her expertise is in blending the eastern and western approaches- integrating the study of Buddhist Suttas and yogic practices with neuroscience, evolutionary psychology and principles of somatic healing to present mindfulness and self-awareness in a way that is applicable to challenges of the present day.
Reach us at +91 9833985538 or write to us on info@innerspacetherapy.in in case of any clarifications.