The Great Resignation, also known as the Great Reshuffle and the Big Quit refers to an economic situation where employees voluntarily quit their job en masse last year in the United States.
This term was coined by Anthony C Klotz, a Texan professor of Business Administration who prophesied a mass work exodus in May 2021. Let's delve in and understand what lead to it and what the way forward might be, through a psychologist's lens.
Covid-19 saw a drastic change in the job situation. Companies had no choice but to adopt the policy of Work From Home (WFH). Though WFH had its advantages, organizations and employees had to go through a series of significant challenges.
Some problems that cropped up were:
Inability to strike a balance between personal and work life.
Issues with interactions and communication between managers, colleagues, and senior management.
Poor Internet connectivity and difficulty in managing time-zones and changes in work culture.
Unwanted distractions and technical glitches when it came to training employees, and hosting office events virtually.
No social life and inadvertently neglecting health one's overall health.
Working from home meant that each individual did not only have to focus on their work during the day but also had to take care of household chores. Weak work ethics, blurred boundaries in terms of working hours, and erratic timings kept adding to a lot of stress. This ultimately resulted in physical and emotional burnout.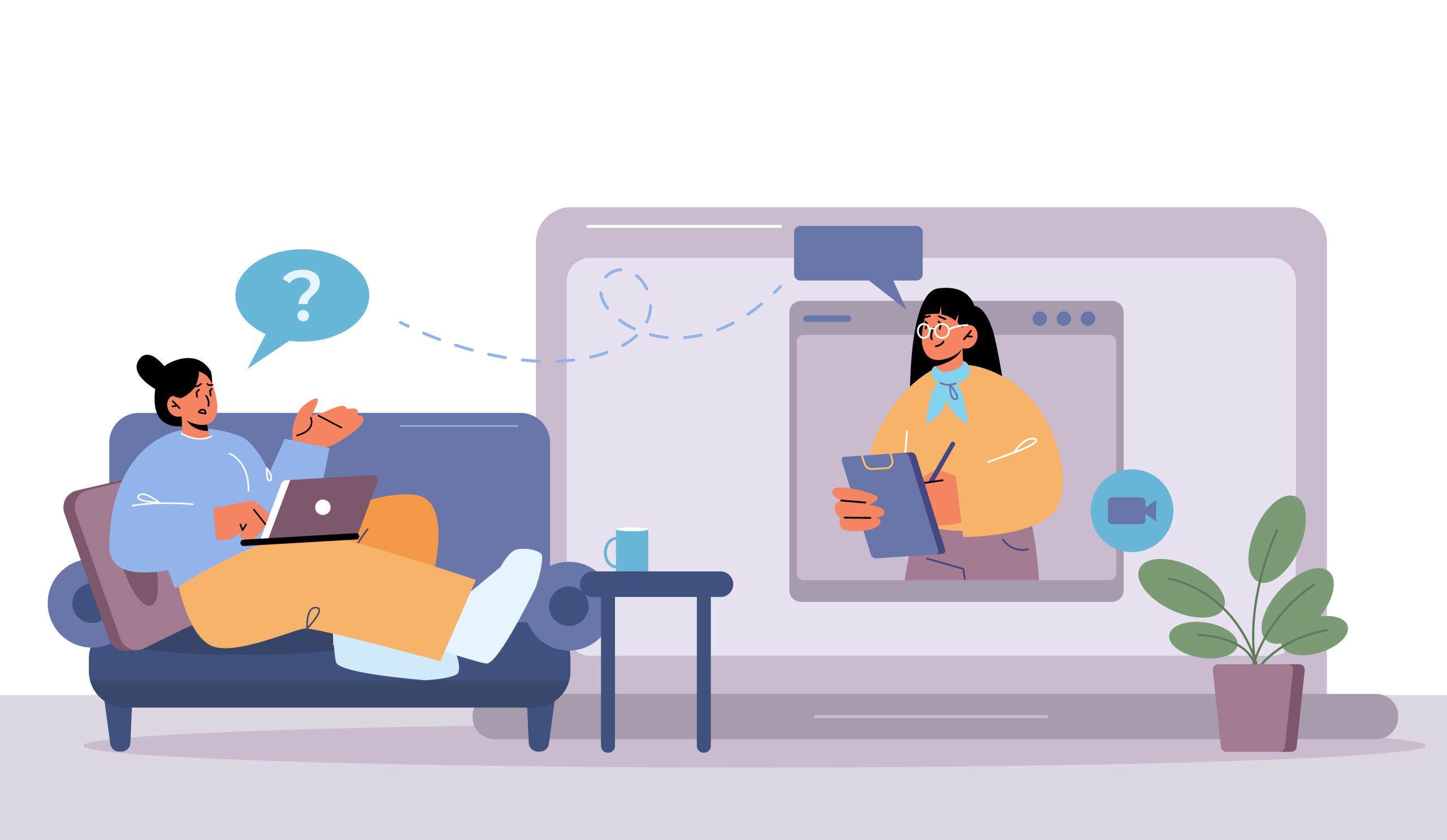 ASK A THERAPIST
Get in Touch with Our Counselors to Ask Questions About Mental Health.
Causes for the Great Resignation
As time went by, the pandemic changed a lot of people's mindsets. Employees were tired. Many were grieving different kinds of losses along with covid-related stress.
Individuals who were looking for a renewed sense of work had their reasons to change their career trajectory. For instance, people who were underpaid left for better remuneration. Some stuck around because that particular job paid bills and fed mouths. Others who were struggling with bad management and lack of respect in the workplace didn't see a point in sticking around. Few were waiting for the pandemic to come to an end only to realize that they couldn't wait anymore and finally quit.
What can organizations do to deal with a situation like the Great Resignation?
Many organizations are wanting to get back on their feet. However, it's not easy being in this situation. Employers need to accept that the lives of employees have changed drastically. These changes come with new priorities, needs, and expectations.
If you are an entrepreneur or leader, acceptance that you're in the midst of a collectively challenging phase is crucial. Being realistic about what you can and cannot control helps you have clarity and make better decisions. Moreover, it is beneficial for your own mental health! So, know that you are doing what is possible and that this too shall pass.
With this being said, certain things can be done to help employees and the employer-employee relationship.
Take Employee Mental Health into consideration: Employee well-being takes precedence over everything at the moment. Therefore, including mental health as an important aspect in the organizational culture seems to be a crucial step in the right direction.
Plan Initiatives for emotional concerns: Introducing activities centered around mental health like mindfulness, yoga, and workshops on specific topics can help in managing anxiety, PTSD, and other emotional upheavals.
Create an empathetic space: As employers, practicing self-compassion while simultaneously extending the same compassion to staff and subordinates can do wonders to their physical and emotional well-being.
Keep in touch: Planning a weekly meeting to discuss the highs and lows is a good way to give the management insight into the 'real condition' of employees and their concerns.
Reassess work dynamics: Keeping employee struggles in mind, dedicate space to contemplate and reassess the overall work dynamics. Even subtle shifts can help a lot in improving the happiness and satisfaction of those working with you.
Last but not least – the great resignation is real. Some companies are still grappling with it. So remember that your only job is to 'Try'.
Integrate Mindfulness Concepts & Practices Into your Life  
Browse Our Various Resources and Programs dedicated to Mindfulness
Simple Breathing Meditation Practice Simple Breathing Meditation Practice Meditation need...
Read More