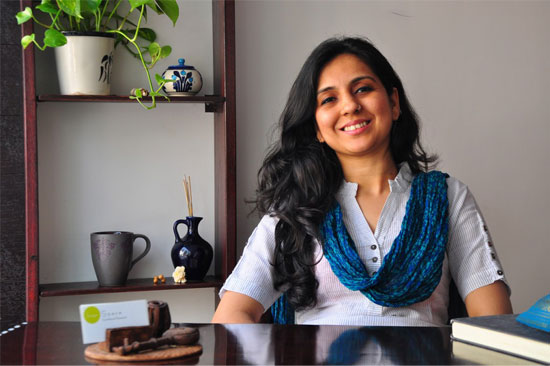 SADIA SAEED RAVAL
Founder and Chief Psychologist
I have had a private practice as a clinical psychologist in Mumbai, since the past 17 years. In my years of counselling practice, I have seen several people pass through phases of distress to phases of ease. People who have been in psychotherapy with me have been from different walks of life, with different belief systems and their own unique difficulties. However there is one thing I see as constant amongst all of them: their ability to deal with their problems-their ability to grow and be happier, irrespective of the nature or intensity of their problems.
This knowledge gives me belief and confidence, both in myself and in those who come to me with difficulties.
Know more about Sadia
Dr. DEVENDRA SAVE
Psychiatrist
Dr. Devendra Save has an M.D. in Psychiatry and an M.B.B.S. with an experience of over 20 years in the field.
He consults at Karuna Hospital and Bhaktivedanta Hospital. He is also part of the team of Mumbai Psychiatry Clinics.
Dr. HARISH SHETTY
Psychiatrist
Dr. Harish Shetty has an MD in Psychiatry and an M.B.B.S. with an experience of 33 years in the field.
He practices at Nityanand Nursing Home and Dr. L H Hiranandani Hospital. He is also a member of Indian Medical Association (IMA) and Indian Psychiatric Society.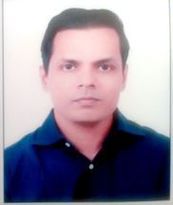 Mr. RAM MANTRAVADI
Partner
As partner at Inner Space, Ram Mantravadi's role is advisory – helping build new services for mindful organizations, implementing technology initiatives within Inner Space and overall guiding Inner Space towards its objectives.
His background is significantly in corporate – having worked in various organizations for many years in both India and abroad. His expertise is in areas of leadership, organization building, strategy consulting, business performance improvement and change management. He also has good exposure to technology and multiple industry domains. He is a Chemical Engineer from IIT and has an MBA from Carnegie Mellon University, USA.
Ram has keen interests in spirituality, mindfulness and meditation. He practices Vipassana regularly and has good exposure to various schools of thought in Indian and western philosophy. He is also a certified yoga teacher.
Our Valuable Team of Psychologists and Counsellors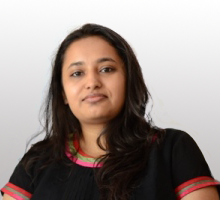 KUNJAL SHAH
Counsellor & Psychotherapist
Kunjal works with adults, couples and families at Inner Space. She believes different voices exist within us that constitute our mind:While some voices crave for pleasure, some others hold us back. While some want to live out our innermost impulses brazenly, some others want appreciation to avoid rejection as much as possible. She finds therapy a process of integration of these voices…
Know more about Kunjal Shah
NANDITA SARMA
Counsellor and Psychologist
It is believed that in the ancient temples of Apollo at Delphi, the words "Gnothi Seuten" – meaning "Know Thyself" – are inscribed. Attributed to different philosophers like Socrates and Plato over the ages, it is perhaps this phrase that summarizes the core essence of my interest and practice in Psychology.
Know more about Nandita Sarma
GITALI CHATTERJI
Psychologist
Gitali works with adult clients and couples at Inner Space. She finds "being a part of an individual's transformational journey, helping them to address their life difficulties and witnessing them coming out stronger", the most satisfying aspects of being a psychologist.
Know more about Gitali Chatterji
MEGHA TULSIYAN
Counsellor and Psychologist
We cannot change the past. We cannot change the fact that people act in a certain way. We cannot change the inevitable. The only thing we can do is play on the one string we have, and that is our attitude." – Charles R. Swindoll
Know more about Megha Tulsiyan
MALINI KRISHNAN
Psychologist
Malini works with Children, Adolescents and Young adults at Inner Space. She has always found herself drawn to psychotherapy and believes it enriches her in many ways.
Know more about Malini Krishnan
Ashwini works with children, adolescents and young adults at Inner Space. She has always been fascinated with the way the mind works.
Know more about Ashwini Date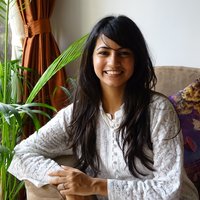 MICHELLE PEREIRA
Consultant Psychologist (Mindfulness)
Working in the curative space for a while, Michelle observes the need as a Psychologist to contribute to the preventive space as well, which, she believes is possible by working toward the spread of Mindfulness.
Know more about Michelle Pereira
Some of our Team Interactions